A former Springfield personal training gym owner could face a life sentence after a jury convicted him of committing a crime of passion sparked by a heated property line dispute that led to the murder of his elderly neighbor in September 2020.
The jury found Pavel Samsinak, 48, guilty Friday on charges of second-degree murder, armed criminal action, arson, and tampering with evidence in the Sept. 21, 2020, death of his neighbor Alice Hale, 66, at her home on West Lombard Street near Grand Street and Kansas Expressway, KY3 reported.
During the trial, the jury heard testimonies of neighbors who overheard the two arguing and viewed surveillance video acquired by the Springfield Police Department at Express Stop. Prosecutors also marshaled other pieces of evidence against Samsinak, including those discovered on his phone.
The court heard that officers from the Springfield Fire Department and Springfield Police Department were deployed to 1736 W. Lombard for a house fire and found its owner, Hale, deceased inside in September 2020, Law and Crime noted.
Evidence then showed that the proprietor of the now-defunct Czech Us Out gym murdered the elderly woman following a petty row over a fence he was building between his vacant lot and Hale's home. The argument was reportedly about whether the fence had been built on Samsinak's or Hale's side of the property line.
According to the Greene County Prosecutor's Office, the suspect proceeded to beat the retired elementary school janitor to death using a dangerous instrument and ultimately light her house on fire in an attempt to destroy evidence of the killing.
He would then watch the house burn to ashes from a parking lot at the nearby Express Stop convenience store, court documents detailed. Alice's blood was later on detected on the driver's seat of Samsinak's pickup truck, according to authorities. Following his arrest on Sept. 23, 2020, Samsinak was booked at the Greene County Jail.
Deliberating for approximately 45 minutes, the jury then decided to return with a guilty verdict. A sentencing hearing is set for May 11 following a sentencing assessment report by the Department of Probation and Parole, according to Ozarks First.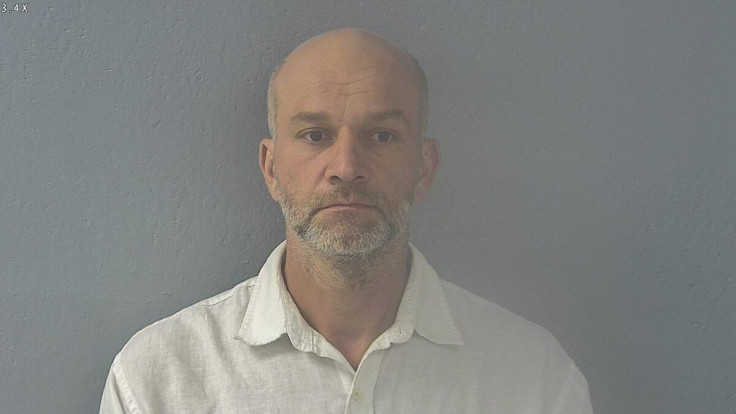 © 2023 Latin Times. All rights reserved. Do not reproduce without permission.