Ubisoft has confirmed that "Assassin's Creed Infinity" is in development, as well as some additional information about the teams working on the game -- though no structure or gameplay details have been revealed.
The new project is described as "an important upcoming, early-in-development project dubbed "Assassin's Creed Infinity," according to a joint statement from Ubisoft Quebec and Montreal managing directors Nathalie Bouchard and Christophe Derenne. While there are no further clues on what form Infinity will take, the phrasing indicates that it will be more than a single game.
According to Bloomberg, a "new cross-studio, collaborative structure" made up of Montreal and Quebec teams would collaborate on the project. Jonathan Dumont (Assassin's Creed Syndicate, Assassin's Creed Odyssey) from Quebec and Clint Hocking from Montreal will lead the creative teams at each studio (Far Cry 2, Splinter Cell: Chaos Theory, Watch Dogs: Legion).
"Rather than continuing to pass the baton from game to game," reads the statement, "we profoundly believe this is an opportunity for one of Ubisoft's most beloved franchises to evolve in a more integrated and collaborative manner that's less centered on studios and more focused on talent and leadership, no matter where they are within Ubisoft."
IGN said more information about the second year of content for 'Infinity' and "Assassins' Creed Valhalla" will be released later.
Ubisoft is working on a new project called "Assassin's Creed Infinity," which will supposedly be an online platform with numerous historical settings that will grow through time, similar to how "Fortnite" and "Grand Theft Auto Online" function.
Sources told Bloomberg that Infinity is expected to run for years and will have various settings rather than the singular historical setting that the series is known for. Multiple 'Assassin's Creed' games would appear to be included in the platform, which "might look and feel different, but they will all be connected." According to Bloomberg's sources, the project will take years to complete.
According to Bloomberg, Ubisoft confirmed the project's existence, saying it aims to "exceed the expectations of fans who have been asking for a more cohesive approach." No further details claimed by the media have been substantiated.
It would be a significant shift for the 'Assassin's Creed' series, which has released a new game nearly every year since 2007. According to Bloomberg, the adjustment has already caused some problems for Ubisoft developers. Some team members are reportedly uncomfortable with the project's scope after years of working on large games. According to the rumor, Ubisoft Montreal and Ubisoft Quebec would be merged into a single team for Infinity, with Quebec taking the lead.
'Assassin's Creed' has been moving toward a live service model for years, with games like Origins, Odyssey, and Valhalla all adopting live service multiplayer techniques like regular free updates and paid cosmetic DLC. Infinity appears to be taking a step toward an approach similar to 'Fortnite' and 'GTA Online,' which have both kept large player bases involved for years by adding to and modifying their landscapes.
Coincidentally, recent speculations suggest that "Grand Theft Auto 6" may take a platform-driven approach, with rumors pointing to a version of Vice City that evolves over time. According to reports, the game will be released in 2024 or 2025.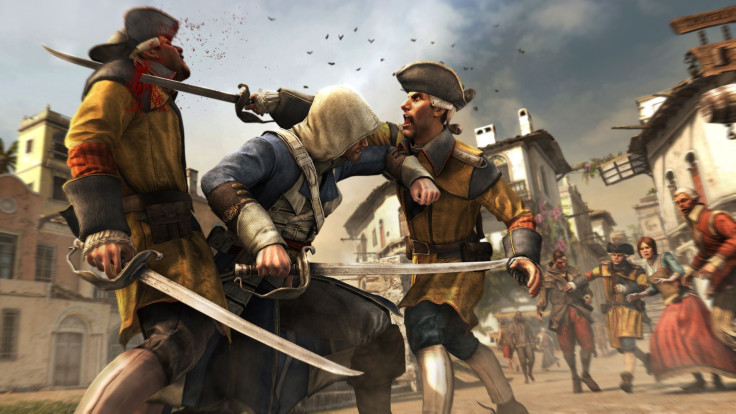 © 2023 Latin Times. All rights reserved. Do not reproduce without permission.