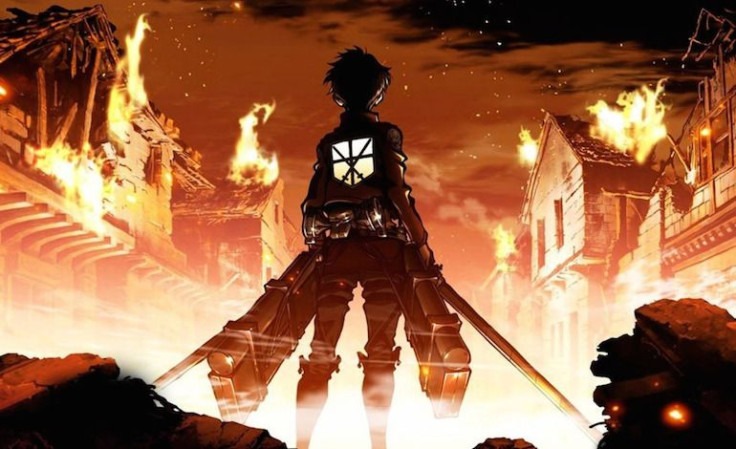 Fans of the "Attack on Titan" series have finally gotten a glimpse at the second season thanks to a leaked preview that arrived online earlier this week. According to Realty Today the trailer was leaked by a fan who captured the video during the franchise's live action movie premiere last week.
The clip comes in at a little over two minutes and focuses on the character Hanji Zoe who tries to learn the reality of the titan within their walls. From the preview video we learn that Pastor Nick knows the truth about the titan who gets trapped inside the wall. Zoe confronts the pastor and even threatens to throw him off the wall, as she suspects there are more titans in the wall surrounding the city.
However, the pastor refuses to cooperate and chooses to rather die than divulge any information regarding the titan in the wall. The preview ends on a cliffhanger and we are left wondering about Hanji Zoe's fate.
Meanwhile, fans will devestated to know that Captain Levi may die this season reports Christian Post. The rumor is Levi will lose his life trying to save Eren, Mikasa and Armin from a titan attack. While this is just a rumor, we speculate Levi will save our heroes from the rumored armored titan or even the mysterious colossal titan. Because, lets face it, Levi is experience, skilled and fast and it will take more than a basic titan to bring him down.
Geek Snack speculates that season two will focus on chapter 34 of the manga titled "Soldiers Dance." The delay on season two has been because the manga version has not caught up to the anime. The first season of "Attack on Titan" covered 34 chapters with a total of four story arcs that included: "The Fall of Shiganshina," "104th Trainees Squad," "Battle of the Trost District" and "The Female Titan."
We'll bring you more information regarding "Attack on Titan" season two as it becomes available. Until then watch and enjoy the leaked preview below.
© 2023 Latin Times. All rights reserved. Do not reproduce without permission.