Mesut Ozil spent time at Real Madrid before that celebrated switch to Arsenal in 2013. For most, the real reason was because of his rising stock. However, leaked audio from Real Madrid president Florentino Perez could have played a part in all that.
There was a recorded conversation in 2012 that was leaked by the Spanish newspaper El Confidencial. It included a story when the German footballer left his then-girlfriend for an Italian model.
The reason allegedly behind that was because former manager Jose Mourinho told Ozil that the model was someone who had sex with the entire Inter and AC Milan squads as well as the two team's technical staff.
"Ozil came at 21 years old, with a girlfriend, but he quickly discovered Madrid, and changed his lifestyle. He told his girlfriend to f**k off and replaced her with an Italian model. He used to take his private jet, f**k her and return," Perez said on the audio recording.
Ozil played for three years with Real Madrid, making 159 appearances that resulted in a La Liga and Copa del Rey title. He would move to Arsenal in September 2013 for a fee reportedly around £42.5 million that spanned for five years. That deal made him the most expensive German football player of all time.
Perez has been under a lot of heat lately, particularly because of his criticism of players like Raul Gonzales, Iker Casillas and Cristiano Ronaldo. Of the three, it was his swipe at Ronaldo who he labeled a "sick man" in the clip.
"He's crazy. This guy is an idiot, a sick man," Perez stated. "You think this guy is normal, but he's not normal, otherwise, he wouldn't do all the things he does."
As for Ozil, he is now playing for Fenerbahce in the Turkish Super League. He left the Gunners on a sour note but has moved on from the colors of his stints with Los Blancos and Arsenal FC.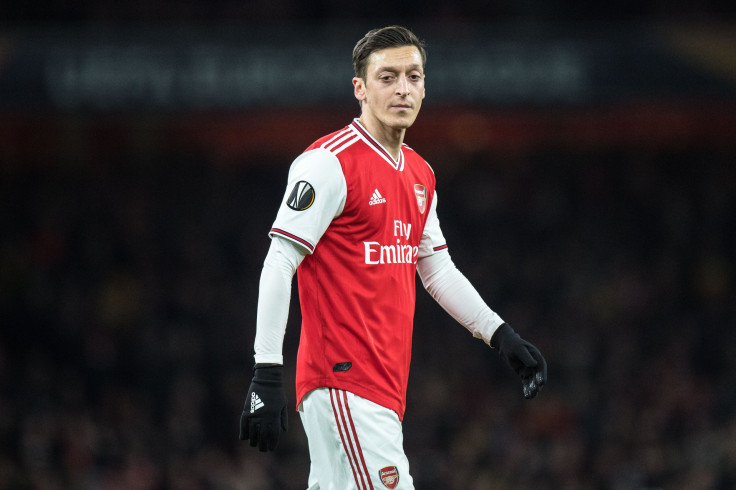 © 2023 Latin Times. All rights reserved. Do not reproduce without permission.