According to authorities, the number of Cuban and Haitian boats arriving in the Florida Keys has decreased over the last two weeks. However, on Wednesday, Feb. 1, Border Patrol agents were kept busy with migrant activities in other parts of South Florida.
It was reported by the Border Patrol on Wednesday morning that a twin-outboard engine cabin cruiser arrived near Haulover Marina in Northeast Miami-Dade, carrying migrants from three different countries.
The migrants consisted of three individuals from China, one from Haiti, and two from the Dominican Republic.
The landing is being looked into as a "maritime smuggling event," according to Walter Slosar, chief patrol agent in charge of Border Patrol's Miami operations, reports Miami Herald.
According to a statement released by the U.S. Customs and Border Protection's Air and Marine Operations, a migrant sailboat was halted offshore by its agents, Border Patrol, and U.S. Coast Guard crews off Lake Worth Beach in central Palm Beach County.
23 individuals from Haiti made up the crew of the ship. The agency claimed in its statement that "one suspected smuggler was arrested and will be prosecuted."
On Big Pine Key in the Lower Florida Keys on Sunday, Monroe County sheriff's deputies detained a guy from Illinois on an out-of-county warrant. According to Slosar, it was discovered that the man, 32-year-old Oscar Gustavo Aroca Lopez from South Roxana, Illinois, was wanted in Honduras on suspicion of attempted murder.
Adam Hoffner, division chief for U.S. Border Customs and Border Protection's Miami operations, said Lopez has transferred to Immigration and Customs Enforcement for a return to Honduras.
A considerable increase in marine migration to South Florida, especially from Cuba and Haiti, was seen over the Christmas and New Year's holiday period.
According to a statement released by Border Patrol Chief Raul Ortiz on Wednesday, since the start of the fiscal year on October 1st, his agents have "encountered" more than 4,400 migrants after responding to 246 migrant landings, the majority of which occurred in the Keys.
Arrivals have slowed since the federal government's increased enforcement measures and an executive order from Gov. Ron DeSantis activating the National Guard and sending more state law enforcement officers to the Keys to help patrol for migrants.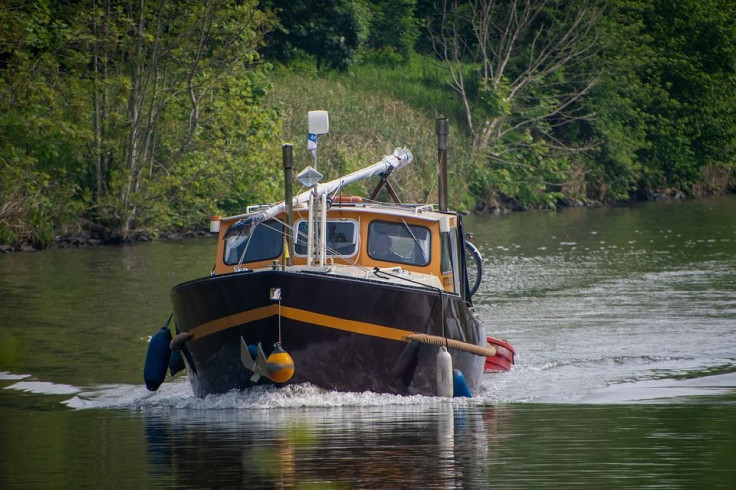 © 2023 Latin Times. All rights reserved. Do not reproduce without permission.