Former President Donald Trump is raising the nightmare scenario for members of the Grand Old Party in the 2024 presidential election as he might not endorse its nominee if he doesn't win his primary race.
His warning comes as he makes efforts to try to scare off or damage potential rivals from the Republican party who are moving ahead with their own possible campaign launches, reported CNN. He is specifically turning on Florida Governor Ron DeSantis, his former secretary of state, Mike Pompeo and ex-South Carolina Governor Nikki Haley.
The veiled threats indicate Trump's likely attempts to stigmatize his rivals' brands in the eyes of Republican primary voters. They also mirror his successful 2016 caricaturing of his rivals, but so far, his scare tactics aren't working. On radio host Hugh Hewitt's show on Thursday, Trump initiated his most concentrated effort yet to intimidate the potential Republican primary field. When Hewitt asked him whether he would commit to backing the Republican nominee if it wasn't him, he said that "it would depend." He stressed that it would "have to depend on who the nominee was."
Trump's comment suggests that he could dampen turnout among his own loyal voters in the Grand Old Party were he to oppose its 2024 presidential nominee or claim that the primary race was rigged against him. It also shows how his potential challengers must thread and how they can build their own coalitions without alienating Trump's supporters. However, given debates about Trump's own standing in the Republican Party after his election loss in 2020 and a disastrous midterm intervention in 2022, it also raises the question of whether he is overestimating his own level of support.
Yahoo! reported that the Republican Party needs a unified base of support to have a fighting chance to unseat President Joe Biden, who might announce his own reelection bid soon.
As for Trump, he also used the new interview to attack his potential rivals for the nomination. Talking about Haley, he said that she's a "very ambitious person." He told her if she wants to run for the White House, she should "go ahead and run." Trump also took a jab at Pompeo and his new autobiography. He said that he hasn't seen the book yet though he "heard he was generally nice." He shared that Pompeo "took a little bit more credit than he should, but that's okay with me."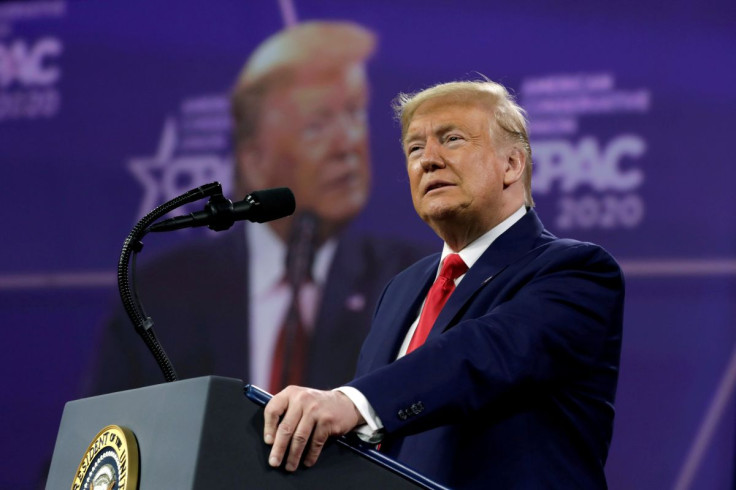 © 2023 Latin Times. All rights reserved. Do not reproduce without permission.