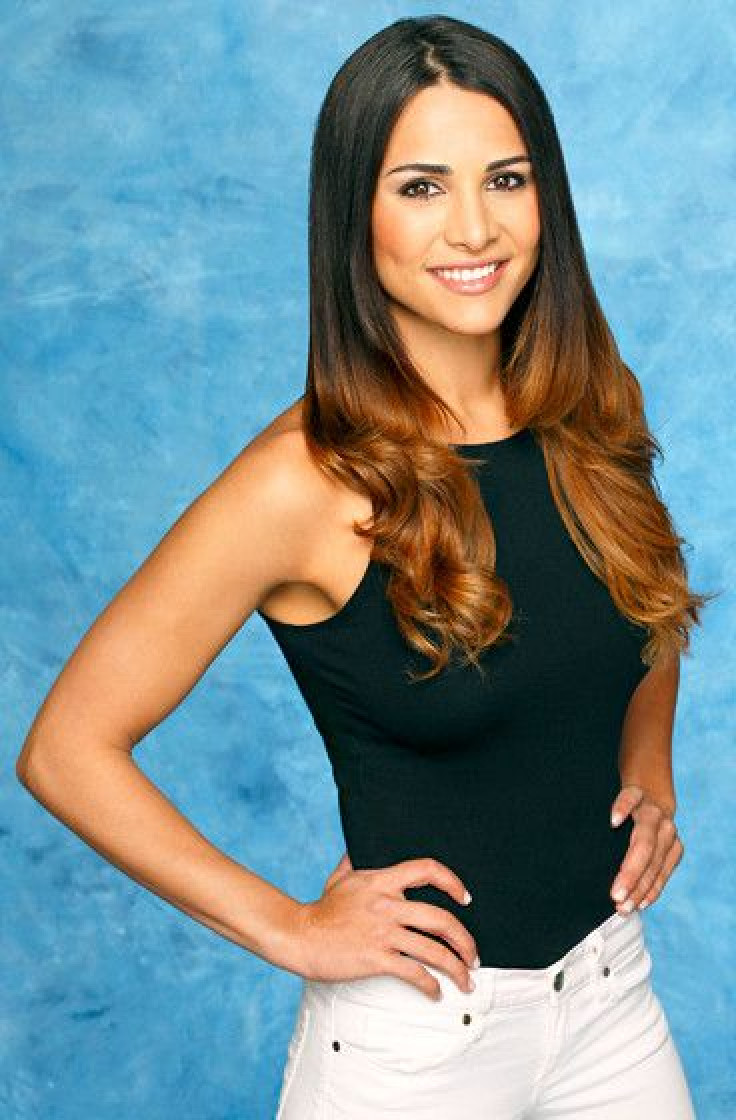 Andi Dorfman has risen to fame following her stint on season 18 of "the Bachelor," but the only thing we really know about the brunette beauty is her disdain for Juan Pablo's signature "It's ok" response. So considering she is rumored to be the next Bachelorette on ABC's popular dating series, we think it's time to learn more about Andi who hails from Atlanta!
First off aside from being a contestant on "The Bachelor" and allowing the world to watch her relationship with Juan Pablo romantically develop to only blow up in her face, Andi is just like us and obsessed with Ryan Gosling. Well, maybe obsessed is too serious of a word, but the 26-year-old admitted that the sexy star of "The Notebook" tops her list of celebrity crushes followed by Josh Duhamel and Tom Brady. Maybe some of her future contestants for the next season of "The Bachelorette" should takes notes in order to sweep Andi of her feet.
Wondering who her gal pals are. Well you are already know them, well some of them, at least. Andi may not have found love on season 18 of "The Bachelor" but it seems like she did find some lifelong friends, at least she has something to take away from her time with Juan Pablo, in addition to her brand new contract from ABC. Andi became friends with most of the girls on season 18, specifically Nikki Ferrell, Andi even declared herself "Team Nikki" last night on the "Women Tell All" episode. In addition to Nikki, Andi spends a lot of time with Kelly Travis who also lives in Atlanta, the two have become such good friends they even celebrated New Years together.
Andi shares our guilty pleasure, reality TV and candy. Even though her figure is impeccable, Andi claims that she cannot get enough chocolate and bad TV. Seems like Andi would right in with me and my friends, but while the beauty is certainly a gal's gal, she most certainly has a serious side. Andi is an Assistant District Attorney in her native Atlanta, which means "The Bachelorette" mean should prepare to be interrogated. Andi attended law school at Wake Forest and is now a Fulton County Assistant D.A., where she prosecutes gang and organized crime members.
In addition to her serious focus on work, Andi is a serious hopeless romantic. Andi has stated that she is not afraid of commitment and went on "The Bachelor" on serious search for love. Andi doesn't shy away from long term relationships, her pervious relationship lasted over three years which means that it was pretty serious. Even though we love Andi, and sympathize that her search for love has fallen short, we are hoping that her time on "The Bachelorette" will allow her to find her dream guy!
© 2023 Latin Times. All rights reserved. Do not reproduce without permission.