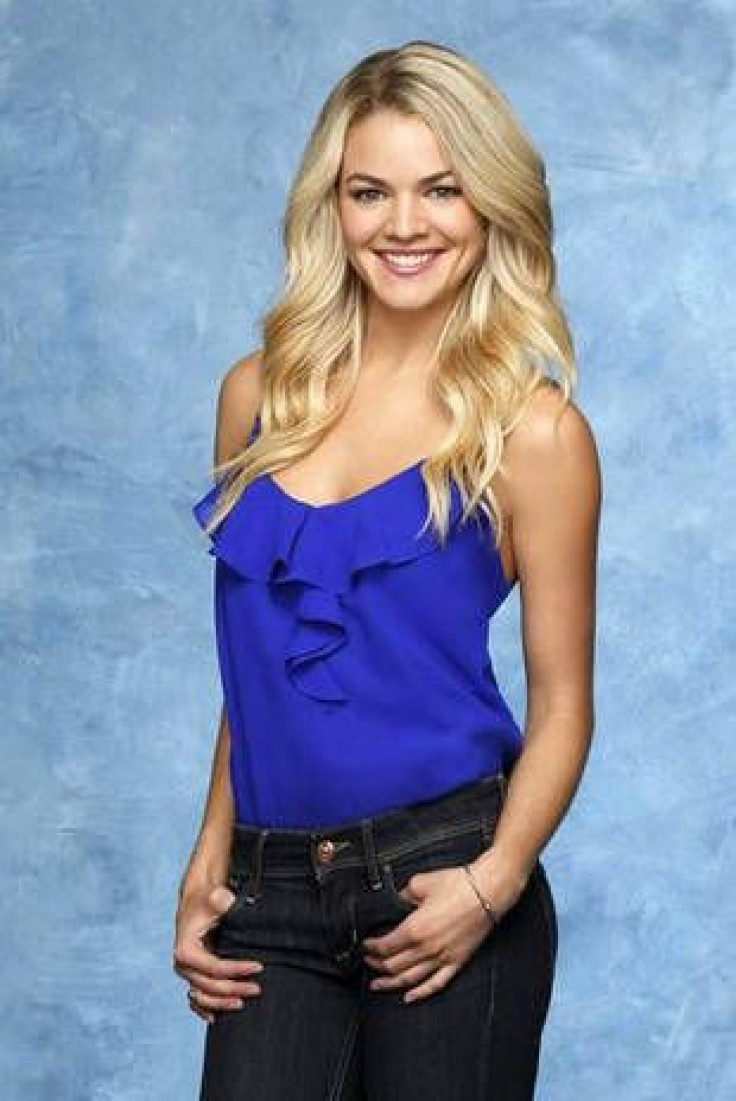 We are only three weeks into Season 18 of "The Bachelor" but already Juan Pablo has stolen America's heart with his sexy accent and Venezuelan good looks, but you are not the only smitten with the spicy single dad. The remaining ladies are all clamoring over the former soccer player, and with 9 episodes left we are expecting a ton of heartbreak, except- that is- for one lucky lady. A new spoiler report from Reality Steve, who is literally the all-knowing guru of everyone's guiltiest pleasures released a new post claiming that Juan Pablo does in fact fall in love by the end of Season 18! He stated that the winner of the final Rose Ceremony is none other than Nikki. Nikki, 26, is a blonde bombshell, in addition to being a pediatric nurse, which we are assuming won her major points with Juan Pablo considering his close relationship with his daughter, Camila.
SPOILERS: The Truth Behind Season 18: Juan Pablo Didn't Fall In Love
Reality Steve isn't the first to claim that Nikki will win Juan Pablo's tender heart. In a recent interview with Jimmy Kimmel, Juan Pablo was left blushing after the late night host predicted the final three ladies, in addition to the lucky soon-to-be bride. After the 2014 premiere of "The Bachelor," Kimmel and Juan Pablo sat down to discuss the contestants. Kimmel guessed that contestants Nikki Ferrell, Andi Dorfman, and Renee Oteri are the final three, with JPG picking Nikki in the end. It seems like Kimmel may have down his research this year, because Jimmy cited a tweet from JPG's Twitter as his evidence behind his ultimate picks. On January 4, the former professional soccer player tweeted about a new sport for which he has passion for--football. JPG wrote, "So CRAZY what just HAPPENED to the @KCChiefs…" JPG's new passion for the Kansas City based football is significant because contestant Nikki Ferrell hails for the great state of Missouri!
However there is a catch to this happily ever after story. Despite only being three episodes in, it seems that Nikki does truly care for Juan Pablo. And while we do believe that Nikki is in love with "The Bachelor" the pair or perhaps just Juan Pablo may not be ready for a commitment yet. Reality Steve claims that Nikki will be accepting the final rose, but she will not be getting a diamond engagement ring. The TV blogger, who has a penchant for predicting "The Bachelor" endings claims that Juan Pablo did not propose to Nikki, however he does want a relationship with her. Instead of an engagement, Reality Steve states that Season 18 of "The Bachelor" ends with Juan Pablo "choosing" to be with Nikki.
© 2023 Latin Times. All rights reserved. Do not reproduce without permission.