Ronald Mutandagayi, the Group Chief Executive Officer of Zimbabwe Bank (ZB) Financial Holdings Group, has taken a leave of absence after he was embroiled in a viral video showing him attacking his wife. Footage of the whole thing was reportedly taken by the couple's 16-year-old daughter.
In the video, Mutandagayi could be seen going after his wife and striking her in the face. The woman fell to the ground at one point but the focus of the video changes, not showing what happened thereafter.
Regardless, the melee went viral and reached the board of the financial services group. They are now considering taking appropriate action on Mutandagayi for the video which came out on the evening of Mar. 7, 2021.
"The matter in question is before the courts. In the meantime, Mr R. Mutandagayi has taken leave of absence from his duties while the board of directors of the group considers appropriate action on the matter," an official statement from ZB Financial Holdings read. "Stakeholders will be advised of any new developments as they arise."
And while things are not looking good for the bank CEO, Mutandagayi is claiming that the video is not telling the entire story. According to him, it was he who was defending himself from the attacks of his wife. He alleged that he has been assaulted for three days by his partner.
Mutandagayi adds that the whole incident happened two months ago. He claims that the whole clip was altered to make it look like he was the one attacking his wife. This somehow covers the angle of the events before and after the viral video that was not shown.
"The bona fides of such action is questionable. Further, it is regrettable that the video only shows a certain portion of the incident obviously meant to sell a certain narrative. Since the matter is currently pending before the courts, I shall let the law take its course," Mutandagayi said in an official statement.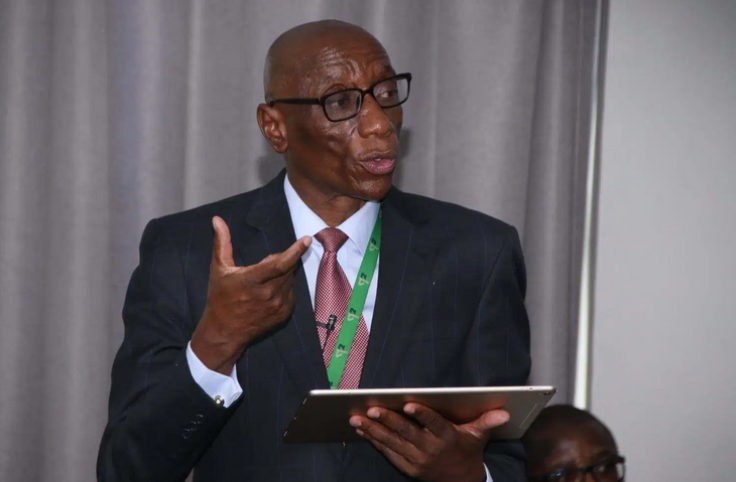 © 2023 Latin Times. All rights reserved. Do not reproduce without permission.