The son of a billionaire banker who runs the United States branch of a popular Venezuelan bank was found dead on Saturday, March 12, in the Florida Keys after he was caught in the propellers of a fishing boat while attempting to save his fiancée.
Thirty-one-year-old Juan Carlos Escotet Alviarez, who works as the director of Banesco USA, was fishing with his fiancée, 30-year-old Andrea Montero, when she fell overboard while they were capturing a fish in northern Key Largo, according to the Daily Beast.
Once he entered the water, Alviarez was caught in the propellors of the boat, which was moving backward due to the fact that anglers were fighting with a game fish during the incident. While he was caught in the propellors, his fiancée Montero was able to swim away, the Miami Herald reported.
Montero was saved after the boat's crew helped her back to the boat with a flotation ring. She had hit her head, but could not remember if she did during the rescue or when she fell overboard. At the time, South Florida was experiencing high winds and high seas, making it particularly difficult to rescue its overboard passengers.
Alviarez and Montero were participating in a fishing tournament that was organized by the Ocean Reef Club, an exclusive gated community catering mainly to rich individuals.
Alviarez is the son of Juan Carlos Escotet Rodriguez, who runs the Venezuelan bank Banesco and the Spanish bank Abanca. Rodriguez and his family have remained silent in regards to the death of Alviarez, with no public statement given as of press time.
Investigation on the case is ongoing, but many of the fishermen and anglers said that such a tragic incident is to be expected due to the high volatility of fishing and the like.
"If I'm backing down on a fish and someone falls in while the boat is going backwards, there is a real possibility that they are going to end up in the propeller," Larry Wren, captain of First Choice Charters, said. "If you fall off, you're under the vehicle."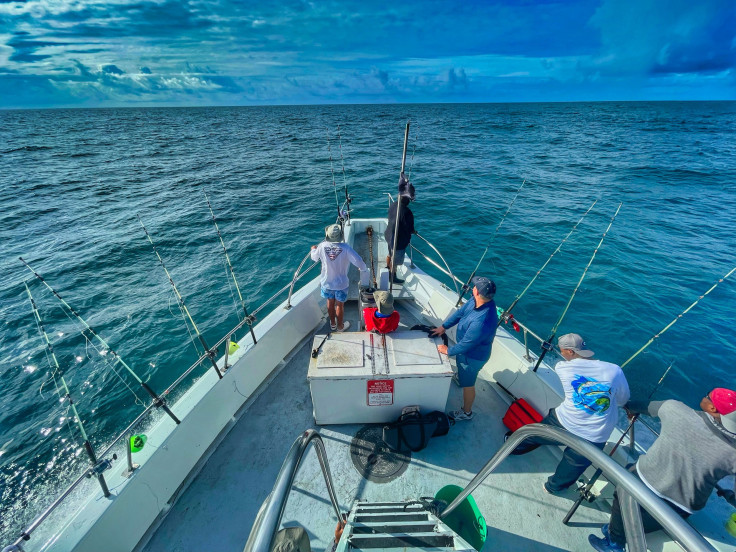 © 2023 Latin Times. All rights reserved. Do not reproduce without permission.