Reflecting on the demise of his 13-year marriage with actress Jennifer Garner, Ben Affleck bared in a candid interview with Howard Stern on Tuesday that he was unhappy with his life back then to the point of resorting to finding comfort in alcohol. He also revealed taking antidepressants for 25 years.
Affleck said he felt "trapped" in his marriage to Garner, with whom he shares three kids Violet, 16; Seraphina, 12; and 9-year-old Samuel, TooFab reported.
Now completely sober and sworn never to drink again, the 49-year-old "Tender Bar" actor said he would not have gotten better if he stayed for the kids and ignored his well-being.
"We probably would've ended up at each other's throats. I probably still would've been drinking," Affleck said on "The Howard Stern Show." "Part of why I started drinking was because I was trapped."
He would also slam the tabloids for publishing "bullsh**" stories about the fallout of his marriage to the "Yes Day" actress. He said they tried to patch things up but all the more they realized they can no longer stay together, according to Page Six.
"The truth was we took our time, we made our decision. We grew apart," he said.
"We had a marriage that didn't work. This happens," he added, noting he loves and respects Garner as the mother of his kids despite it all.
In March 2017, he shared his sobriety milestone on Facebook following the success of his second rehab stint, saying "I want to live life to the fullest and be the best father I can be," U.S. Magazine noted.
" I want my kids to know there is no shame in getting help when you need it, and to be a source of strength for anyone out there who needs help but is afraid to take the first step," he added.
Affleck also recalled that he "drank a bottle of scotch and fell asleep on the couch, which turned out not to be the solution," during his darkest days after tying the knot with Garner, also 49, in 2005.
Upon realizing he had suffered too much because of his alcohol dependence, Affleck ultimately decided to clean up his acts.
"I'm lucky because I hit that point before I lost the most important things. Not my career or money, [but] it was my relationship with my kids, and when I felt as if it impacted them, I recognized it," he said. "Since that day, I swear to Christ, I have not ever wanted to drink once."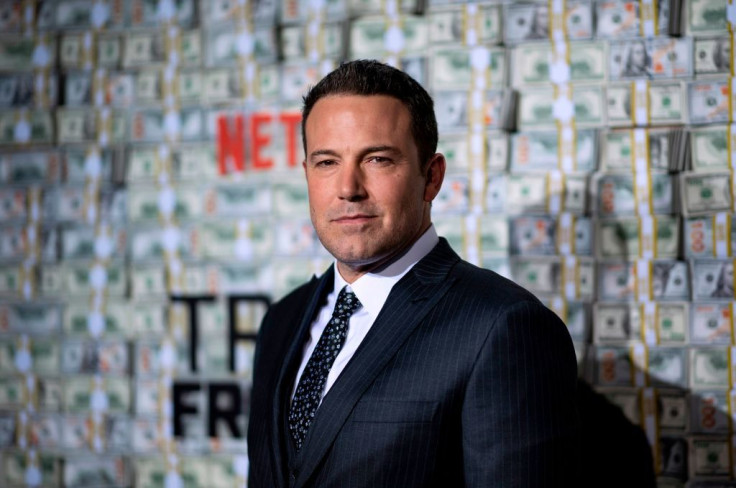 © 2023 Latin Times. All rights reserved. Do not reproduce without permission.