Secretary of Housing and Urban Development Ben Carson has expressed his displeasure against the proposition of renaming the U.S. military bases, which currently bear the name of former Confederate generals, as the move is not a "smart" idea and would "bury" history.
"Many of the bases were named after Confederate generals as a conciliatory movement after the [Civil] War," Carson said in an interview with Fox News Sunday. "To now change that would be having exactly the opposite effect. We have to recognize that we have a history and to try to hide that history is probably not a smart move."
The proposition was introduced as the bases had been named after Generals who have had racist histories and have major blunders under their name. But Carson refuted the logic by pitching the Bible as an example of "the greatest book ever written," which is also not just "roses and flowers" and is not without its share of bad things.
"Smart people, wise people use their history in order to improve," Carson said. "Other kinds of people try to bury their history."
"We need to move away from being offended by everything, of going through history and looking at everything, of renaming everything," Carson said.
Earlier, President Donald Trump had also refuted the idea of renaming the bases after individuals who fought for the nation.
"Seriously failed presidential candidate, Senator Elizabeth 'Pocahontas' Warren, just introduced an Amendment on the renaming of many of our legendary Military Bases from which we trained to WIN two World Wars. Hopefully, our great Republican Senators won't fall for this!" Trump tweeted on Thursday.
While Carson shares Trump's opinions, there are many Republican senators, particularly Democratic Senator Elizabeth Warren of Massachusetts who have seconded the idea. Warren was the one who put forward a bipartisan provision in front of the GOP-controlled Senate Armed Services Committee to begin the process of renaming bases currently named after Confederate generals.
"If we're going to have bases throughout the United States, I think it should be with the names of individuals who fought for our country," Republican Senator Mike Rounds of South Dakota, a senior member of the committee, said. "This is the right time for it. And I think it sends the right message."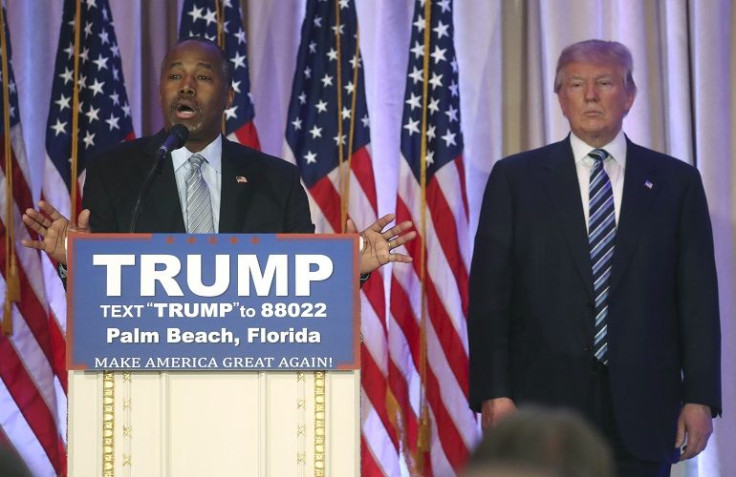 © 2023 Latin Times. All rights reserved. Do not reproduce without permission.