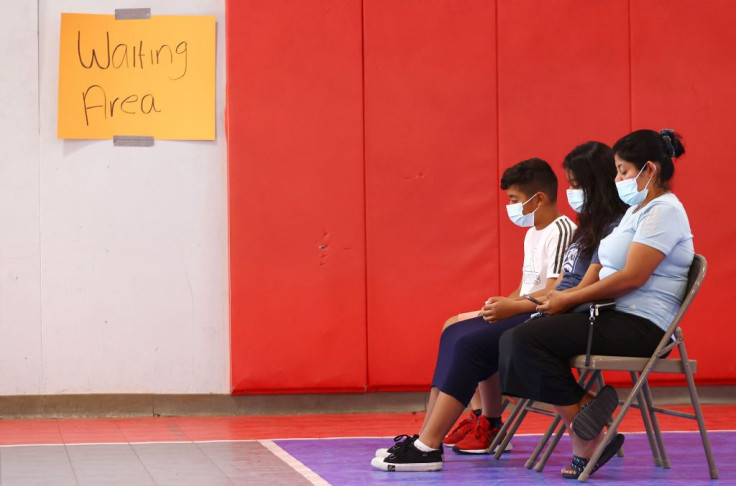 Critics were quick to slam a new "door-to-door" vaccination effort launched by the Biden administration after it failed to reach its goal of vaccinating the majority of its citizens by the Fourth of July. The administration announced its new plans on Tuesday in a bid to boost its vaccination program which previously aimed to inoculate 70% of its adult population with at least one jab of the vaccines being distributed.
Growing concerns on the surge in cases of the more contagious Delta variant has pushed President Joe Biden to pitch his targeted community door-to-door outreach to "get remaining Americans vaccinated by ensuring that they have the information they need on how both safe and accessible the vaccine is."
The president called for renewed urgency during a brief speech at the White House citing the administration's shift in focus from mass vaccination sites to a smaller community-based approach. This he said is to try and reach out to citizens still holding out on getting the shots.
"Now we need to go community by community, neighborhood by neighborhood and oftentimes door-to-door-literally knocking on doors, to get help to the remaining people protected from the virus," Biden said.
Displeased citizens including several GOP lawmakers have taken to social media to slam the new initiative.
Rep. Dan Crenshaw, R-Texas reacted with: "How about don't knock on my door. You're not my parents. You're the government. Make the vaccine available, and let people be free to choose. Why is that concept so hard for the left?"
"The government now wants to go door-to-door to convince you to get an 'optional' vaccine," Rep. Lauren Bobert, R-Colo tweeted.
Republican congressional candidate Sean Parnell exclaimed: " Hell no !"
"Vaccine education and conversation should be between a doctor and patient, not by a grassroot government door knocker," physician and Fox News contributor Dr. Nicole Saphier wrote.
The new goal is to get vaccine supplies to local pharmacies, primary care doctors and pediatricians, along with a continued push for door-to-door vaccinations, mobile clinics and workplace vaccination events.
According to Fox News, White House Press Secretary Jen Psaki referred to the door-to-door effort as part of the five objectives in Biden's Covid response as the president announced the mobilization of Covid-19 surge response teams. The teams will be made up of experts from Federal Emergency Management Agency (FEMA), the Centers for Disease Control and Prevention (CDC) as well as other federal agencies to help states with low vaccination rates in preventing and responding to the Delta variant.
© 2023 Latin Times. All rights reserved. Do not reproduce without permission.