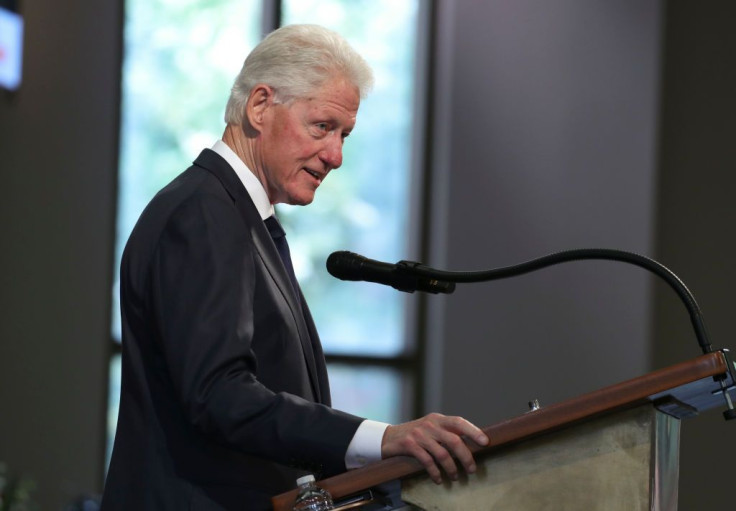 Former President Bill Clinton has expressed regret for his part in the 1994 agreement that led to Ukraine giving up its nuclear arsenal, claiming that if Russia still had nuclear weapons, it would never have invaded its smaller neighbor.
The 42nd president was referring to a historic post-Cold War agreement in which the then-president of Ukraine, Leonid Kravchuk, consented to give up about 1,900 nuclear warheads in exchange for security guarantees from the US and UK as well as a pledge from Russia to respect Ukraine's territorial integrity.
Clinton told Irish broadcaster RTE in an interview that aired Tuesday, "I feel a personal stake because I got them [Ukraine] to agree to give up their nuclear weapons. And none of them believe that Russia would have pulled this stunt if Ukraine still had their weapons."
As a result of Russian President Vladimir Putin's annexation of Crimea in 2014, the Budapest Memorandum was broken, New York Post reported.
Putin again disregarded the agreement in February 2022 when he invaded Ukraine under the guise of a "special military operation."
"I knew that President Putin did not support the agreement [then-Russian] President [Boris] Yeltsin made never to interfere with Ukraine's territorial boundaries – an agreement he made because he wanted Ukraine to give up their nuclear weapons," Clinton said.
"They were afraid to give them up because they thought that's the only thing that protected them from an expansionist Russia," he added.
The former president said he felt "terrible" that the agreement had fallen through, and that Ukraine couldn't do much to fend off Putin's occupying troops.
"When it became convenient to him, President Putin broke it and first took Crimea. And I feel terrible about it because Ukraine is a very important country," Clinton said.
Clinton argued that Kyiv should be the one to decide when it is appropriate to pursue a peace agreement and that Western military and financial support for Ukraine should continue.
"I think what Mr. Putin did was very wrong, and I believe Europe and the United States should continue to support Ukraine," he said.
"There may come a time when the Ukrainian government believes that they can think of a peace agreement they could live with, but I don't think the rest of us should cut and run on them," he added.
© 2023 Latin Times. All rights reserved. Do not reproduce without permission.