Just as casual wear takes precedence over couture in the pandemic era; "The Bad Guy" singer Billie Eilish joins a long list of celebs who've recently jumped onto the casual-chic bandwagon. The 18-year-old singer was spotted in a snug-fitting vest, shorts, and Yeezy Adidas as she ran errands earlier this week in Los Angeles. Well, she did sport a snazzy pair of Gucci beige socks too.
Onlookers couldn't help but notice Eilish's quarantine makeover of sorts, as it wasn't just her choice of outfit that was radically different from what she usually opts for. The Grammy award-winning singer also pulled off a slick updo by doing her neon green tresses into a sleek bun.
Eilish recently made headlines by featuring in a short film, "Entitled Not My Responsibility" that came with a powerful message on quashing body shaming and double standards. The impassioned video sees her removing her baggy hoodie, followed by her vest until she is standing in her bra.
She then immerses herself into a dark pool, and is seen hurling thought-provoking questions all through the video: "Do you know me? Really know me? You have opinions about my opinions, about my music, about my clothes, about my body. Some people hate what I wear, some people praise it. Some people use it to shame others, some people use it to shame me. But I feel you watching. Always. Nothing I do goes unseen, so while I feel your stares, your disapproval, or your sigh of relief, I lived by them, I'd never been able to move. Would you like me to be smaller, weaker, softer, taller? Would you like me to be quiet? Do my shoulders provoke you? Does my chest? Am I my stomach, my hips, the body I was born with – is it not what you wanted? 'If I wear what is comfortable, I am not a woman. If I shed layers, I'm a slut."
Either way, she's winning the internet for her versatility, and inspiring scores of young women to follow in her footsteps.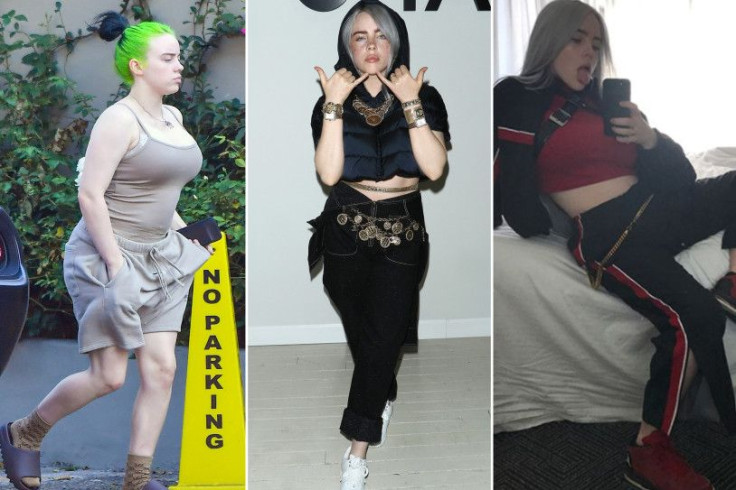 © 2023 Latin Times. All rights reserved. Do not reproduce without permission.