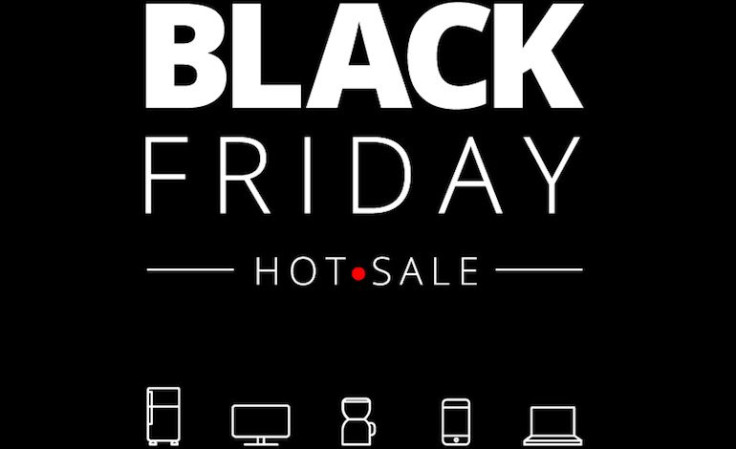 Gamers and consumers rejoice! Black Friday is almost here and that means tons of fantastic deals on your favorite electronics and much more. If you've been holding out on buying a PS4 or Xbox One console now is your chance to grab one at an insanely low price point. We have compiled a list of the best console deals online and in stores this holiday season. Check out the best Black Friday deals on Sony's PS4, Microsoft's Xbox One and Nintendo's Wii U and 3DS consoles below:
PLAYSTATION
"Uncharted: The Nathan Drake Collection" Bundle - Many retailers will be offering this exact set which includes: a 500 GB PS4 console, one DualShock 4 wireless controller, plus a digital code for "Uncharted: The Nathan Drake Collection." You'll be able to pick this one up from Target, GameStop, Best Buy, Sam's Club, Walmart and Toys 'R' Us for only $299.
"Star Wars Battlefront" Bundle - Sam's Club will be offering this bundle for $389, which comes with the upcoming title as well as a 500 GB PS4. Best Buy and GameStop will also offer this bundle but for $349, while the latter is throwing in a free gift with the bundle — a "Star Wars" console carrier backpack.
GameStop Bundle - The retailer recently revealed it will be throwing in a copy of "Destiny: The Taken King's Legendary" Edition with your purchase of a $429.99 1 TB "Call of Duty: Black Ops 3" bundle.
XBOX
"Gears of War: Ultimate Edition" Bundle - This bundle is one you will see at almost every store during the Black Friday extravaganza. The bundle includes: a 500 GB Xbox One console, full-game digital download of "Gears of War: Ultimate Edition," newly updated Xbox One black wireless controller and a 14 day trial of Xbox Live Gold all for $299.99. Some retailers are sweetening the deal by offering perks. Walmart will offer a $30 gift card to those that buy the set, while Target will give customers $60.
Dell's Bundle - Dell is offering an online-only doorbuster deal starting at 6:00 p.m. EDT on Thanksgiving Day with the "Gears of War: Ultimate Bundle," plus a free controller and a copy of "Fallout 4," all for only $299.99.
Best Buy Bundles - The retailer is offering two spectacular offers for the Xbox One. The first will be available starting at 5:00 p.m. Thanksgiving Day. This is the "Rise of the Tomb Raider" bundle and includes: a 1 TB Xbox One as well as a copy of 2013's "Tomb Raider" and the recently released "Rise of the Tomb Raider." Plus the bundle comes with a free controller all for $349.99.
TV & Console deal - Best Buy is also bringing back its fantastic summer deal which includes a 40-inch Samsung LED HDTV plus an Xbox One bundle. This time around it comes with the 500 GB console plus "The Lego Movie" videogame for $499.99. This is a doorbuster deal so anyone interested should probably arrive to Best Buy early on Black Friday.
Microsoft announced Nov. 20 that all U.S. retailers, physical and online, will offer $50 off each of this fall's 12 Xbox One bundles from Nov. 26-30.
WII U & 3DS
Smash/Splat Wii U Deluxe Bundle - This is a bundle that comes with a 32 GB Wii U console plus a digital copy of "Super Smash Bros." and "Splatoon." The suggested retail price is $279.99, however, both Target and Walmart will have this set for less than $250 on Black Friday.
New Nintendo 3DS XL - Retailers such as Best Buy, Target, Toys 'R' Us, GameStop and Walmart will discount the handheld console by $20, which originally retails for $199.99.
Nintendo 3DS XL - There is a Black Friday bundle offer for the previous 3DS console, which offers a download code for "Super Mario 3D Land" along with the console at a suggested retail price of $129.99 at Amazon.com and $129 at Walmart.
Honorable Mention - Amiibo figures are buy one, get one for 40 percent off at Toys 'R' Us, while Walmart has an exclusive offer for the "Super Mario Bros." 30th Anniversary Mario figure with modern coloring for only $12.96.
© 2023 Latin Times. All rights reserved. Do not reproduce without permission.