A Queens mother was miraculously pulled out of a death trap by her blind son after he found her screaming for help as she got stranded in the basement of her home as Hurricane Ida ripped through the city on Wednesday.
Woodside resident Danette Rivera, 47, told the media that her flat quickly filled up with water almost up to the ceiling on Wednesday, just seconds of her running down to her basement apartment in an attempt to block stormwater from reaching her first floor, the New York Daily News reported.
Rivera said drains reversing and gushing out water during storms have always been a problem in the city since she moved in 14 years ago.
Scrambling to keep her head above water, the mother bellowed for help after she managed to open the basement's slit window. She said that at that point, she thought she was going to die.
That's when she saw her 29-year-old son Justin, who is legally blind in both eyes, trying to find where her screams were coming from.
"I shouted and shouted, 'Justin, I'm drowning!' He went by my voice and he came and he grabbed me and he pulled me out," Rivera added.
The mother's stomach and arms were badly bruised from being yanked out through a narrow basement window but she said she's fortunate she got out of the flooded room alive.
"My son is blind, but he's not weak," she continued. "My son saved my life. My son is my hero."
The mother shared that her home also flooded in 2008 with city officials vowing to make sure it never happened again, but it did, according to the New York Post.
"I don't blame climate change. I blame the mayor [Bill de Blasio]," she added.
Queens constituents like Rivera are lambasting the mayor and other city officials for their lack of preparedness. Some are calling for the local sewer system to be fixed.
Rivera suggested the installation of traps to prevent the water from coming back in, noting it will potentially save many lives. At least nine people died last week in Woodside as the storm wreaked havoc across the city.
According to authorities, 11 of the 13 New York City residents reportedly killed by Ida died from drowning in their basement apartments for the same reason as Rivera's Woodside basement was flooded during the torrential downpours last week.
On Wednesday, before the storm ripped through the city, the National Weather Service (NWS) issued a dire warning via tweet at around 3:23 p.m. However, De Blasio would fail to hold a press conference about it and barely mentioned the NSW advisory at his daily briefing.
De Blasio would only take action Monday this week, touring Woodside five days after the floods with Senator Chuck Schumer, the Daily Mail noted.
The visit came on the same day President Joe Biden gave the green light for the Federal Emergency Management Agency funds to be allocated to affected New York and New Jersey residents, who could receive up to $34,000 in federal grants.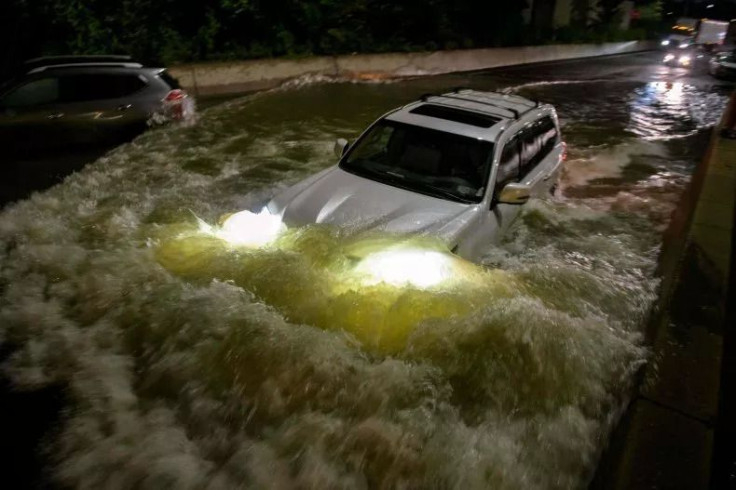 © 2023 Latin Times. All rights reserved. Do not reproduce without permission.