An Ohio man has been arrested on Thursday after he interrupted an MSNBC broadcast on Hurricane Ida and verbally and physically accosted a Black reporter on camera while live on-air.
The Gulfport Police Department identified the suspect, Benjamin Dagley, and slapped him with two counts of simple assault, one count of disturbing the peace, and one count of violating emergency curfew.
He was taken into custody at a shopping center in Dayton, Ohio by the United States Marshals Service on Thursday, the Clarion-Ledger reported.
The irate Dagley confronted MSNBC TV reporter Shaquille Brewster during a live broadcast on Monday morning from Gulfport, Mississippi, as the seasoned journalist covered Category 4 Hurricane Ida, which made landfall on Sunday, decimating large parts of Louisiana and Mississippi.
While explaining that the rain had stopped and confirming the return of mail delivery in Gulfport, Brewster reported that the mayor had decided to place a curfew mandate while authorities surveyed the damage.
A pickup truck can be seen pulling over in the background, while Brewster was reporting live on-air and talking to the studio anchor. Dagley, a middle-aged man, is caught on camera emerging from the car and running towards the MSNBC News crew. He could be heard blasting the news team as Brewster kept his composure and attempted to continue to deliver his report.
However, Dagley would eventually grow disruptive, moving to approach the journalist and get too close to his face to lash out at him to say, "Report it accurately!"
One of the crew members would then try to restrain the attacker as he ran menacingly towards Brewster. The coverage was then tossed back to the news studio and MSNBC anchor Craig Melvin, according to the Daily Beast.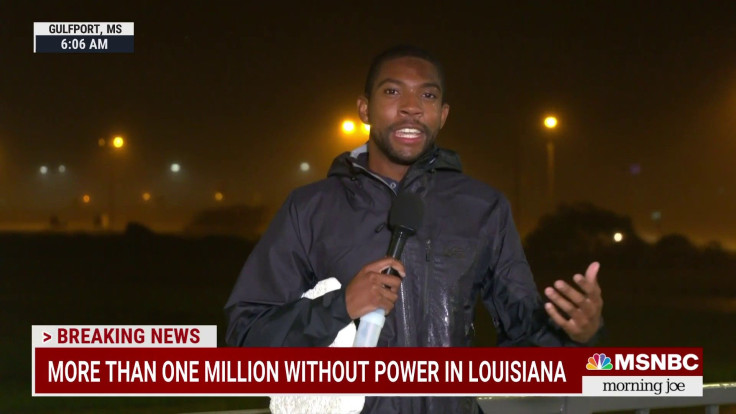 "Hey! Hey, hey, hey, hey, hey, hey, hey," Melvin exclaimed. "We're going to check in with Shaq Brewster just to make sure all is well. There is a lot of crazy out there. There is a lot of crazy!"
An update on Brewster's media team would be given to the audience after MSNBC's interview with Rep. Troy Carter about hurricane damage assessment and rescue efforts.
"You probably saw or heard a few moments ago, one of our correspondents was disrupted by some wacky guy during his live shot there in Mississippi," Melvin said in relief. "Pleased to report that Shaquille Brewster is just fine. Shaq is okay."
The anchor would also call out the man's behavior on social media, labeling it "unacceptable and disgusting."
Brewster would also reassure worried viewers that everything's fine with him and his team in Gulfport via Twitter.
The journalist has been applauded as well for the "poise and class" he exhibited during the live broadcast as an "unhinged man" lunged an attack at his crew.
"Shaq Brewster is an exceptional journalist. Like the consummate professional, he did not let someone intimidate him from doing his job," MSNBC President Rashida Jones said in a statement. "We're glad he and the team are safe, and we couldn't be more proud and supportive of their work."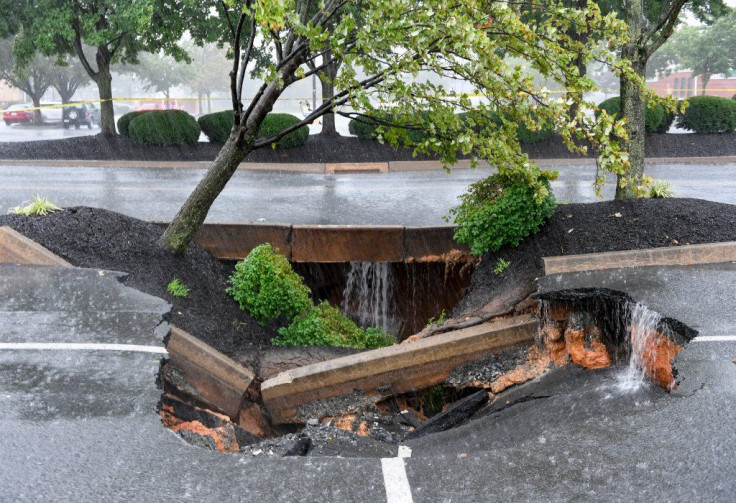 © 2023 Latin Times. All rights reserved. Do not reproduce without permission.