Election records in New York City show that the elections board received absentee ballots from dead voters.
According to reports, the Board of Elections mailed an absentee ballot requested by Democrat Frances M. Reckhow of Bedell Avenue on Sept. 24. The voter supposedly mailed the ballot on Oct. 6 and the BOE declared it valid on Oct. 8.
On Monday, however, the BOE found that Reckhow had died in 2012. He was born on July 6, 1915 and would be 105 today.
Another absentee ballot was also mailed from a certain Gertrude Nizzere, a registered Democrat. The BOE said someone with the same name and with a registered address of Shore Road in Brooklyn had also requested an absentee ballot in September.
Records show that the Nizzere ballot was mailed on Oct. 9, received by the BOE on Oct. 13, and declared valid on Oct. 25. However, records show that Nizzere, who was born on Feb. 7, 1919, had already died on July 4, 2016. The BOE later declared the ballot as invalid.
The Staten Island Republican Party has referred the matter to the police and Staten Island District Attorney Michael McMahon's office.
Meanwhile, assemblywoman Nicole Malliotakis for the 11th congressional seat covering Staten Island and Southern Brooklyn said dead people voting should be a cause for concern. Staten Island GOP chairman Brendan Lantry also said people should be on the alert for dead people voting. "There are people using the names of dead voters to cast ballots," he said. "I believe this is just the tip of the iceberg. We're requesting that the NYPD and the Staten Island District Attorney's office investigate," he added.
Filling out a ballot in a dead person's name is considered fraud in the U.S. Recently, a voter on Long Island was accused of forging his dead mother's name on an absentee ballot, resulting in prosecution.
According to the BOE, absentee ballots do not get counted until six days after Election Day in New York, the reason why Donald Trump has repeatedly raised concerns about mail-in voting. Last week, the BOE had to resend nearly 100,000 absentee ballots to Brooklyn voters after a vendor had turned over envelopes bearing other people's names.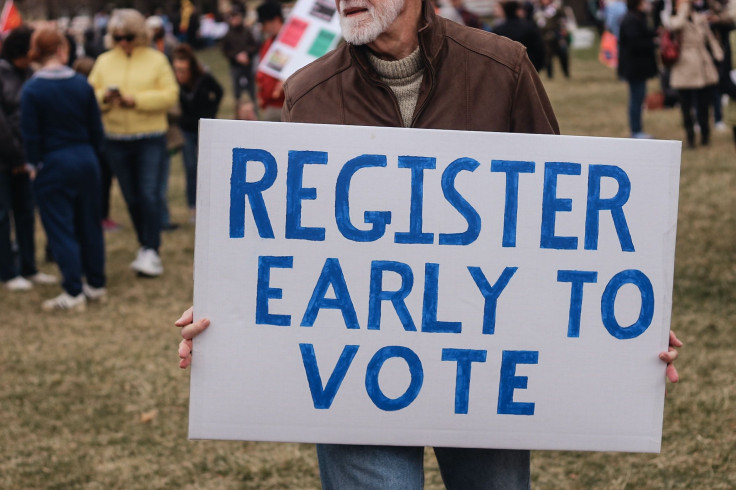 © 2023 Latin Times. All rights reserved. Do not reproduce without permission.