John Bolton's book, which is due for release on Tuesday, June 23, details the frustration that the former national security adviser endured concerning Jared Kushner.
Kushner is President Donald Trump's son-in-law and husband to his eldest daughter, Ivanka Trump. Bolton's book, titled "The Room Where It Happened," explains how Kushner and Ivanka "wielded undue influence over career staffers and experts."
The much-anticipated book shows a picture of the White House that is highly chaotic and nepotistic. Bolton's work has been a topic of debate for many politicians, officials and the public ever since its excerpts started to become public ahead of its release.
In one of the excerpts from the book, Bolton explains how Kushner has been given a White House portfolio with different responsibilities that have changed over a while. He has been sometimes directed to oversee Trump administration's Middle East peace efforts, while other times been asked to assess the preparation for the COVID-19 pandemic.
Among other responsibilities, he has also been asked to look after the trade negotiations with Mexico and China, criminal justice reform as well as handling of immigration issues.
According to Bolton, Kushner has been instrumental in building a corporate culture within the White House and has tried to replace the traditional bureaucracy and formalities with teams of technocrats and personal relationship building. The people working with Kushner ofter directly report to the president, overstepping the key aides that they should be working through as a part of the administration.
Bolton represents himself as one of such key aides. He emphasizes that Kushner foraged into all areas of Trump Administration's foreign policy.
Even though Kushner frustrated Bolton, he still seemed to back him for his experience since Bolton had worked as a key aide in the three previous presidential administrations.
Bolton has also revealed the role that Kushner played in negotiations with the Turkish government concerning the increasing tariff battle and how he gathered support for joint airstrikes on Syria by the U.S., France and the U.K.
The White House did everything to stop the release of the book but the plea was rejected merely three days before the slated date of release.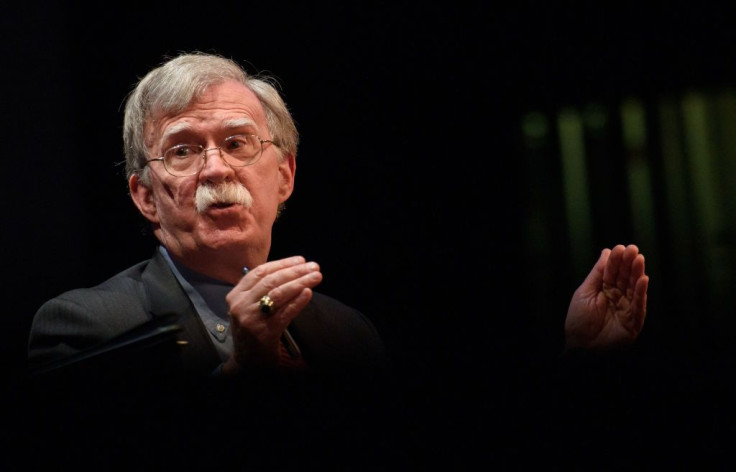 © 2023 Latin Times. All rights reserved. Do not reproduce without permission.