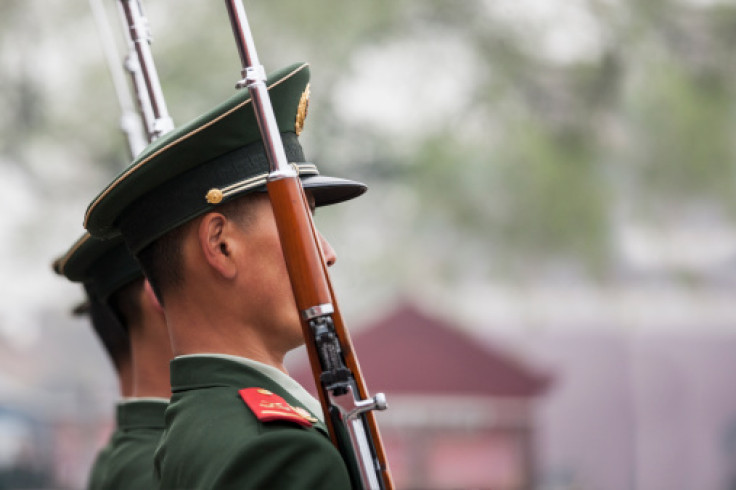 This year, China will raise its military spending by more than 7%, citing "escalating" threats.
The statement was made at the National People's Congress (NPC), a rubber-stamp parliament that is set to confirm President Xi Jinping's third term.
The United States has a military budget that is four times larger than Beijing's, which is over $225 billion (£186 billion). Analysts, however, think that China downplays the amount it spends on defense, BBC reported.
China's defense budget grew by 7.1% last year to 1.45 trillion yuan, faster than the 6.8% increase in 2021 and the 6.6% climb in 2020, according to official data.
In 2019, China's defense spending rose by 7.5% to 1.19 trillion yuan, said reports.
"External attempts to suppress and contain China is escalating," the outgoing Premier Li Keqiang told the NPC.
"The armed forces should intensify military training and preparedness across the board," he said.
At the meeting, it was also disclosed that China would aim for a slightly lower 5% economic growth target this year.
The meetings referred to as the Two Sessions, take place once a year.
Yet, this year's meetings are especially noteworthy since delegates are anticipated to reshape a number of important Communist Party and state institutions.
The NPC gathering this week will also formally elect Mr. Xi as China's president and supreme commander of the armed forces.
He secured his position in the echelons of Chinese power in October last year, when the Communist Party re-elected him as their leader for a third term.
The uptick in military investment comes as Mr. Xi navigates deteriorating relations with the U.S. over the Ukraine war and the recent spy balloon saga, even as he warms his embrace of Russian leader Vladimir Putin.
Also, U.S. government officials have cautioned repeatedly that China may invade Taiwan in the upcoming years. China has increasingly shown off its military might in the skies and on the seas surrounding Taiwan, even deploying ballistic missiles.
China sees self-ruled Taiwan as a breakaway province that will eventually be under Beijing's control.
The new premier, who generally supervises the economy and other administrative areas of government, will also be introduced by the NPC. The premier is China's equivalent of a prime minister.
One of Mr. Xi's closest associates, Li Qiang, is anticipated to take on the position.
Every year, the Chinese legislature and highest political advisory body convene in Beijing for the Two Sessions, which draw tens of thousands of representatives from all around the country.
The National People's Congress is the country's equivalent of a parliament that is, in theory, the most powerful state organ. In reality, it acts as a rubber-stamp body for the ruling Chinese Communist Party, passing key laws on decisions that have already been made
Members of the Chinese People's Political Consultative Conference (CPPCC), which lacks any real legislative authority, come from a variety of social sectors. Their debates are worth noting for emerging social and economic issues.
© 2023 Latin Times. All rights reserved. Do not reproduce without permission.