Brad Pitt is rumored to have exerted a surprising effort for his ex-wife, Jennifer Aniston. The "Friends" alum recently won the People's Icon Award at the 2019 People's Choice Awards, and Pitt reportedly congratulated her backstage.
Woman's Day reported that the "Once Upon A Time In Hollywood" star surprised Aniston with a bouquet of white roses that looked exactly like her bouquet when they tied the knot years ago. The bouquet also featured tulips and lotus flowers.
"Brad was ushered into her dressing room and Jen was more shocked than anyone that he'd come to support her. Her eyes welled up with tears. It clearly meant a huge amount to her," an unnamed source said.
The unnamed source went on to say that Pitt has also been trying to win the hearts of Aniston's closest friends. For instance, Angelina Jolie's ex-husband has reportedly struck up a friendship with Adam Sandler.
Since Aniston and Sandler are close friends, the tabloid is convinced that Pitt befriended the "50 First Dates" star to get his approval. However, the fact of the matter is that Pitt and Sandler have been friends for years.
The rumor-debunking site, Gossip Cop, reached out to Aniston's rep in an attempt to seek confirmation regarding her alleged relationship with Pitt. But the publication was told that there is no truth to the rumors.
Pitt and Aniston have not reconciled, and they have not gotten back together either. As such, it is unlikely that Pitt would surprise his ex-wife backstage.
This isn't the first time that Woman's Day published a fabricated story about Pitt and Aniston. Last year, the tabloid claimed that the two got married again in a top-secret ceremony. Three months before the couple's alleged wedding, the tabloid claimed that Pitt got Aniston pregnant.
If Aniston was really pregnant last year, she should've already given birth by now. However, she has not even been spotted with a growing baby bump.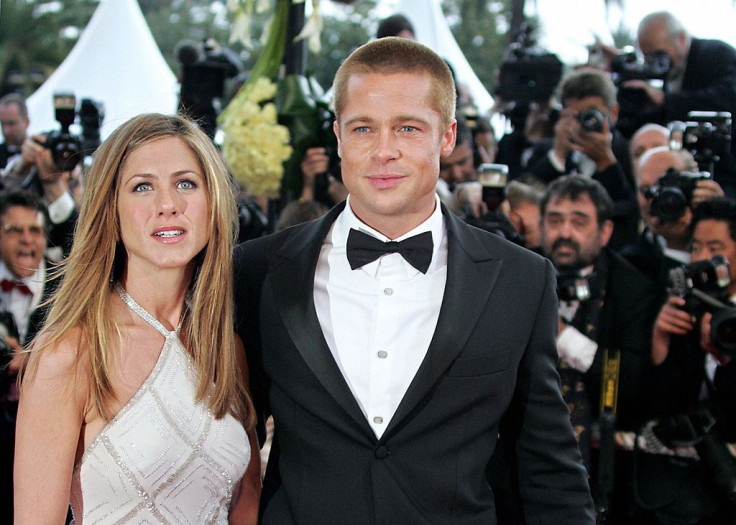 © 2023 Latin Times. All rights reserved. Do not reproduce without permission.