Due to the recent riot that occurred in three major government buildings in Brazil, the authorities in the area announced on Monday that they will be permanently increasing the security of the area by upping the members guarding it for "maximum peace of mind."
After the attack at the Presidential Palace, Congress, and the Supreme Court instigated by thousands of former President Jair Bolsonaro's supporters, acting district governor Celina Leao said that for "maximum peace of mind," they would double the number of security team members in the area from 248 to 500, according to the Bangkok Post.
Leao is currently acting as the district governor because the current elected governor, Ibaneis Rocha, has been suspended for 90 days due to possible links that he may have to the riots, for which he is being investigated.
The government and the administration of Brazil's President Luiz Inácio Lula da Silva have denounced the attack as an attempted act of terrorism, and have taken it upon themselves to investigate and arrest many prominent officials they believe may have been involved in planning the riot, Al Jazeera reported.
A reported 39 people have been charged since the incident for armed criminal association, damage to patrimony, violence against the democratic state, and coup-mongering, and the government is investigating Bolsonaro himself for potentially encouraging his supporters for rash actions to keep him in power.
As recently as Friday, Bolsonaro's Justice Minister Anderson Torres was arrested for his involvement in the riots. While the charges are not yet public, authorities believed that his role in securing the capital makes him responsible for the breach of security during this time.
Authorities are also looking into the people who may have funded the Bolsonaro supporters in their crusade to keep the former President in power. They are reportedly using the government-run payments system Pix to find out more about who helped crowdfund the supporters during the past few months.
"We have a secure and consistent line of investigation focused on tracking financial movements undertaken via Pix," a federal police officer said. "The financiers' time is up."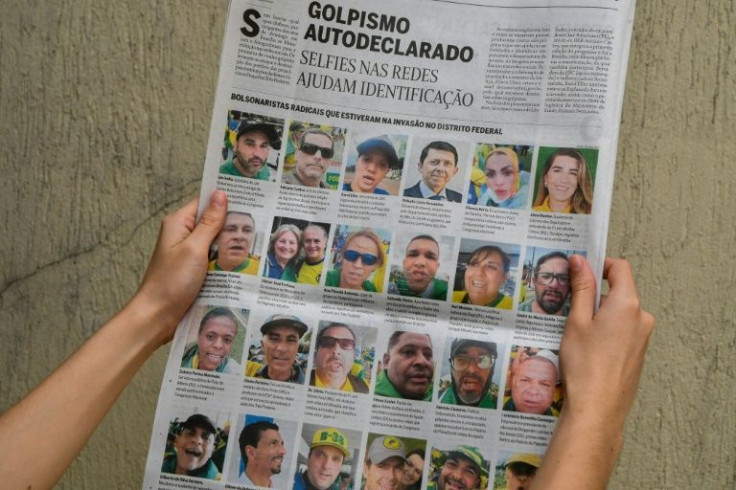 © 2023 Latin Times. All rights reserved. Do not reproduce without permission.