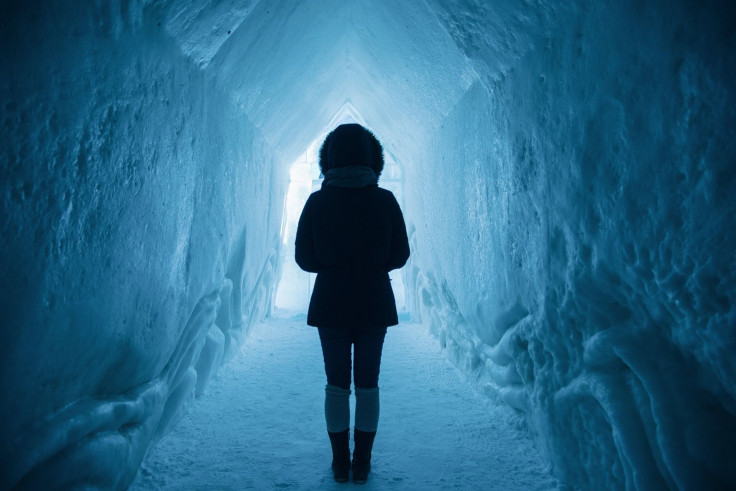 A Brazilian tourist died after being crushed by a falling huge slab of ice in a cave in Ushuaia, Argentina on Wednesday, Nov. 2.
The tragic incident happened when a group of visitors entered the Jimbo Cave ("Cueva de Jimbo"), also known as the Ice Cave, in Valle de Andorra with the victim leading the walk. As they entered the cave, a huge block of ice broke loose from the top and fell on top of the individual who was leading the walk. The man was killed instantly, the Sun reported.
Valle de Andorra is a natural formation located in an area of glaciers. However, access to this area is prohibited for the public due to the instability of rocks and ice fragments.
The tragedy was recorded by one of the tourists on video. In the video clip that was later shared online, members of the group can be seen entering the cave slowly. However, even though one of his companions warns him to take care, the unnamed victim can be seen walking towards the mouth of the cave, an opening under a glacier. The individual ignored his warnings and carried on walking towards the cave while recording it on his mobile phone. Just then, a huge block of an ice sheet, double the individual's size, can be seen breaking loose from above and landing on the individual, Buenos Aires Times reported.
In the video clip, we can also see a sign with the legend "Warning, do not enter," displayed several meters before the entrance to the cave.
By the time the first responders arrived on foot following a six-mile hike, the tourist was already dead. Following the tragic incident, the judge is expected to quiz all seven members of the touring party who were present at the time of the tragedy.
Even though the identity of the deceased has not been disclosed, judicial sources indicate that he is a man holding Brazilian nationality.
Jimbo Cave, which is only accessible by a long hike, is located in an area within the Tierra del Fuego National Park, located some 3,100 kilometers south of the Argentina capital.
Entry to the cave is prohibited and the park officials have warned visitors and residents of the dangers of entering the cave based on scientific studies that indicate that the cave is at risk of collapse.
© 2023 Latin Times. All rights reserved. Do not reproduce without permission.