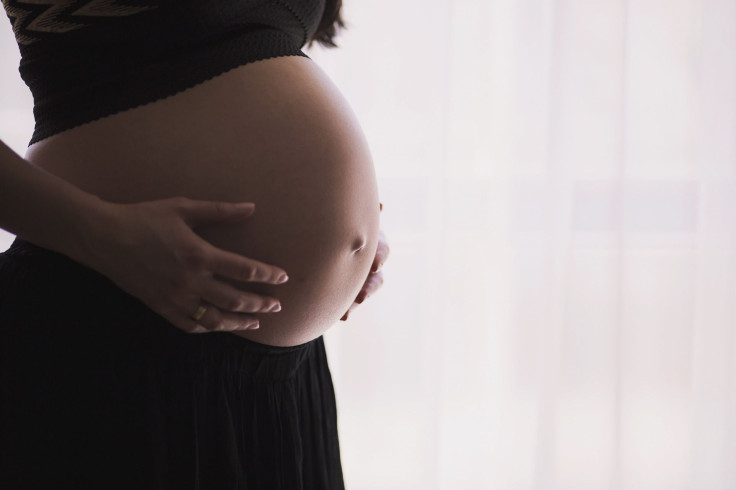 A Brazilian woman reportedly found out she was pregnant and gave birth after she visited a doctor for her stomach pain.
Juliana Brasileiro, 25, reportedly experienced severe stomach ache after she went to the cinemas in Rio de Janeiro with her husband, Juan Tostes, and friends on Oct. 9. Since the stomach ache was so bad, Brasileiro paid a visit to a 24-hour emergency care facility nearby the next day, the Daily Mail reported.
Brasileiro spent five hours at the 24-hour emergency care facility before being treated by a doctor. The doctor told her she had built up a lot of gas and prescribed her a laxative.
"I couldn't stand it," she recalled. 'I could only lie on the floor. I was in so much pain.'
However, when the pain persisted the next day, on Oct. 11, her mother-in-law suggested to see a gynecologist. When Brasileiro visited the gynecologist, the doctor revealed the surprise and told her that she was 40 weeks pregnant.
'My daughter, you are pregnant and already in labor, now go to an emergency [room]!' Brasileiro quoted the doctor's words.
Brasileiro immediately went to Albert Schweitzer Hospital, where she gave birth to a healthy girl, Marina Tostes, on Oct. 11, hours after the doctor told her that she was actually 40 weeks pregnant, the New York Daily Paper reported.
"Daughter, you are too young to understand the world you fell from your parachute in," Brasileiro wrote on her Instagram account. "It came quietly and showed that life is literally a box of surprises."
Brasileiro, now the mother of two children, said the surprise pregnancy made their family stronger than ever.
"I never thought I would have 2 kids, and at ages that were very close," explained Brasileiro. "I didn't think that my life would be turned upside down and that inside out was the good side. You came to bring our family together, and to show that when we have our family, we have EVERYTHING!'
She also wrote on her Instagram account praising her husband for being brave since they welcomed Mariana into their family.
"He stood by us all the time and knew that everything would be all right in the end. And it was," she wrote on Instagram.
© 2023 Latin Times. All rights reserved. Do not reproduce without permission.