The North Port Police Department (NPPD) has revealed that Brian Laundrie's "digital footprint" may provide answers on the homicide case of Long Island native Gabby Petito as investigations continue into her disappearance and untimely death.
"Everything that's been gathered in digital information, the digital footprint that's never been revealed that will certainly be a part of (the FBI's) entire case," NPPD spokesperson spokesman Josh Taylor said, noting that the FBI is leading the probe.
Authorities recovered Laundrie's skeletal remains on Oct. 20 in the Myakkahatchee Creek Environmental Park following a month-long manhunt for the FBI's prime person on interest in the death of 22-year-old Petito, the Independent reported.
Police said that analysis of evidence relating to Laundrie's use of cellphones, computers, and social media remains ongoing. Taylor added that it included information on his text and call logs, internet browsing history, and location tracking.
The feds are also examining a notebook found near Laundrie's body in an area previously submerged underwater. It was the discovered same day the Chris and Roberta Laundrie decided to help with the search for their son.
"It is an area that they had said was a potential for Brian," Taylor said. "I can tell you that area was searched multiple times but mostly with airboats, I mean that gives you an idea of the condition that the area was in."
The NPPD public information officer noted that their officers had scoured the area several times but clarified that there was no evidence suggesting the Laundries planted the pieces of evidence.
"It appears they have been open and honest as far as looking for their son and sharing that information as it all turns out," Taylor told NBC2. "They just simply haven't given information when it comes to anything they may have known about Gabby and her death and the potential for Brian's involvement."
Laundrie was the FBI's person of interest in the disappearance and death of his fiancée, whose remains were found on Sept. 19. The coroner would later rule her death a homicide by way of manual strangulation.
Meanwhile, Police Chief Todd Garrison has since acknowledged the erroneous claims he made on Sept. 16, during which he said in a press conference that the police have a lead in Brian's whereabouts, according to Fox News.
As recent investigations reveal that Laundrie was likely already dead at that time, Garrison points the finger at his surveillance team for confusing Brian with his mother Roberta because they reportedly have a similar built.
"It was human error, but I still stand behind my team," Garrison added.
According to Laundrie attorney Steven Bertolino, the results of a forensic anthropologist's examination of Brian's skeleton will most likely be released by the end of November.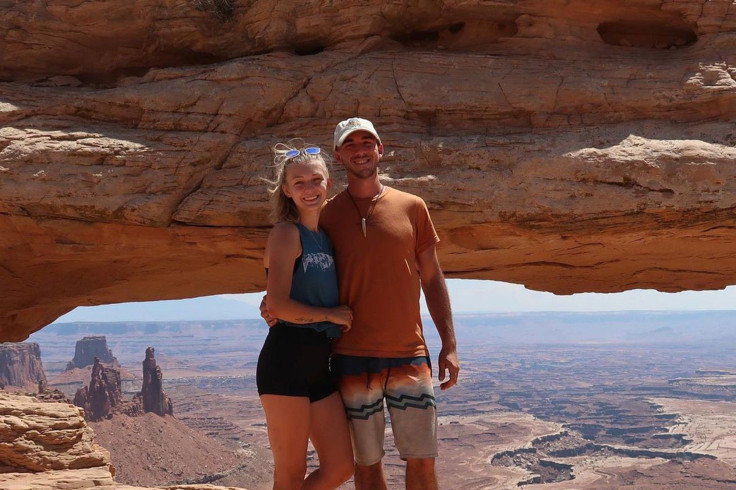 © 2023 Latin Times. All rights reserved. Do not reproduce without permission.