Social media influencer Tana Mongeau has drawn flak for claiming that fugitive Brian Laundrie's body was misidentified by police after it was found in a Floridian reserve last week. She would also carelessly circulate her conspiracy theories on TikTok, where she has nearly seven million followers.
In a TikTok posted on Tuesday, Tana, 22, told her followers, "I'm not joking. I genuinely think something was placed there so that people would think the remains were him," Insider reported.
Her claims came after authorities searching for Laundrie since September recovered partial human remains at the Myakkahatchee Creek Environmental Park on Oct. 20.
It was then later confirmed that the fugitive's dental records matched those of the remains, putting an end to the manhunt for Gabby Petito's fiancé, who was also the prime person of interest in her disappearance and death.
Police found the remains of Gabby on Sept. 19 after her body was reportedly abandoned in the wilderness for about a month. A coroner would rule her death a homicide.
However, days following news that Brian is dead, an Oct. 25 Facebook post would claim the remains found in the nature preserve were not Laundrie's.
"LAUNDRIE'S DNA DOES NOT MATCH SKULL FOUND," the Skyline News post's headline reads, which came after family lawyer Steven Bertolino announced that an initial autopsy of the remains cannot determine Laundrie's cause of death.
Skyline News is also challenging the legitimacy of the identification after the remains were confirmed through dental record comparison on Oct. 21, USA Today noted.
However, the North Port Police Department (NPPD) was quick to shut down "false reports" that suggested the DNA of the skeleton found last week alongside Laundrie's backpack and notebook did not match Brian.
"The identity of the remains found at the Carlton Reserve on 20 October was confirmed by comparison to known dental records of Brian Laundrie," the police statement posted on Twitter read.
Moreover, the District 12 Medical Examiner stressed that DNA testing is yet to be performed on the remains.
On Wednesday, the Gabby Petito memorial set up by mourners in front of the Laundrie's North Port, Florida home was taken down by city officials ahead of expected extreme weather, according to Joshua Taylor, the NPPD spokesperson as per Fox Carolina.
"Ahead of severe weather, the City of North Port has received several complaints about signs located on (redacted) Avenue. Per City Sign Code and stormwater code, these signs are in violation and are not allowed in the road right-of-way," Taylor said in an email to the media.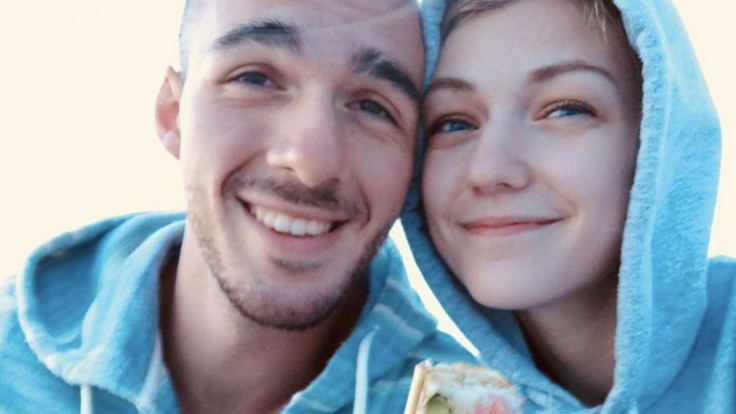 © 2023 Latin Times. All rights reserved. Do not reproduce without permission.