Two women who were in Mexico survived a crocodile attack at a lagoon recently after a shady tour guide brought them to a place where it was dangerous. They were identified as Melissa and Georgia Laurie, both 28 from Berkshire. The twins were in Mexico for volunteer work.
According to the Guardian, Melissa was attacked by a crocodile when the sisters went swimming after dark about 10 miles from Puerto Escondido, Oaxaca. Georgia heard her sister scream for help and immediately dived to find her. Georgia found Melissa floating face down and had to fight off a crocodile in the process.
Georgia fought off the crocodile by punching it in the head as she was trying to bring her sister back to the boat. According to the sister's father, Sean Laurie, it was Georgia's diving experience that helped her save her sister.
"She had dived to try to find her sister before finding her on the surface," Laurie narrated. "But when she was bringing her back to the boat the crocodile attacked again," he said. "Georgia had to fight it off. She kept punching it in the head."
Because of her heroics, the twins' elder sister Hana told the media that they were proud of Georgia who allegedly fought off the croc three times.
"Georgia's OK, she's tired, she's really stressed," Hana said. "I think she's really frightened but she is awake and has got some wounds on her hands. Melissa's still in an induced coma."
Melissa was placed in a medically induced coma to make sure that she does not suffer infections from her injuries. Georgia, on the other hand, suffered injuries to her hand as a result of the incident.
The tour guide who was with the sisters turned out to be registered as well. He was also notorious for taking tourists to dangerous locations for swimming. There was no mention on any sanctions would be filed against the unnamed tour guide.
"He has been called out locally before, apparently, but that wasn't for my sisters to know. They found out the information through their hospital," Hana stated.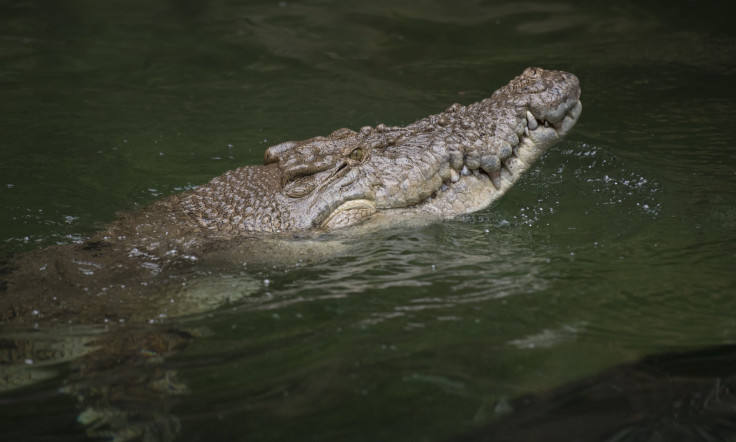 © 2023 Latin Times. All rights reserved. Do not reproduce without permission.