The bodybuilding-obsessed son of a family who helped shape New York City's skyline allegedly shot his parents at their Long Island mansion on Christmas morning.
Rocco Tomassetti, 65, and his wife Vinceta Marsicano-Tomassetti were shot at around 10 a.m. inside their 8,751-square-foot mansion in Hewlett Harbor.
Dino Tomassetti, 29, is accused of fleeing the scene in a Cadillac Escalade, which Nassau County cops were able to follow using GPS after a neighbor reported a 'disturbance' at the family's home. The Tommassettis' mob ties have also been revealed following their son's arrest.
As detectives pursued Dino into New Jersey, they sought aid from the Mahwah Police Department in arresting him.
According to the Daily Voice, Dino is now being held at the Bergen County Jail pending an extradition hearing. He has been charged with being a fugitive from justice.
The severity of the accusations he will face in Nassau County will be determined by his parents' individual conditions, both of whom have had surgery for their wounds.
The Daily Voice obtained information from sources. Rocco was shot in the back and Vincenza was shot in the head. Rocco is still in critical condition.
Long Island Herald said both the victims were conscious when responders found them inside their home. A county police ambulance rushed them to a local hospital. They are both likely to survive, the report added.
According to property records obtained by The New York Post, the couple owns the mansion, which is valued at $3.2 million on real estate websites. After the gunshots – a 5-foot-9-inch, 235-pound muscleman — fled to New Jersey in a Cadillac Escalade, according to police sources.
The New York State Police used GPS to track his luxurious automobile, and when he arrived in Mahwah, they contacted the Mahwah Police Department for assistance, according to sources. Dino was apprehended without incident shortly after 2 p.m., according to sources.
Dino makes a living as a personal trainer. His father runs Empire Transit Mix Inc., a Maspeth Avenue-based company in Brooklyn. On the other hand, Dino's mother operates the Lynbrook dance studio Starz on Broadway.
Dino's grandfather, Dino Tomasetti Sr., is a New York City icon, known for both his accomplishments as a first-generation immigrant and the controversies in which he became embroiled.
Dino Sr. was once charged for allegedly unlawfully making thousands of dollars in illegal payoffs to union leaders over the course of a decade, according to a 2006 New York Times report. The charges were refuted by the elder Dino.
However, according to the New York Times, officials imprisoned both Rocco and Dino Sr. in 1997 for allegedly managing an illegal trash dump near their Brooklyn offices. In the same year, the business admitted to filing false documents in connection with a project at Queens' Elmhurst Hospital Center.
The same report added that the corporation was charged for racketeering in 1987 for allegedly bribing local officials to allow them to illegally dump construction trash in New Jersey. The plot was allegedly orchestrated by a Gambino crime family member.
However, the accusations against Laquila were dropped after he agreed to pay a $25,000 fine.
In 2006, the New York City Sanitation Department rejected Rocco and Dino Sr's application to establish a garbage business in the city, labeling them "unworthy" of receiving a license.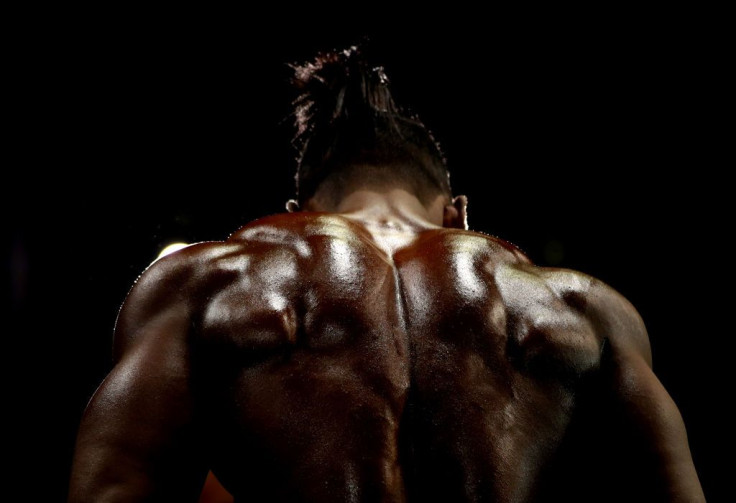 © 2023 Latin Times. All rights reserved. Do not reproduce without permission.