A Brooklyn man who publicly pledged support for ISIS and uploaded numerous incendiary videos and manuals encouraging terrorism was sentenced to 20 years in federal prison on Wednesday.
Zachary Clark, 42, pleaded guilty last year after admitting he uploaded manuals about how to carry out terrorist attacks to encrypted chat rooms designed to recruit ISIS members, the New York Post reported.
According to a release from Department of Justice - Office of Public Affairs, Clark posted instructions on how to conduct "lone wolf" attacks, how to select an attack target, how to conduct preoperational surveillance, how to conduct operational planning, and how to avoid attracting law enforcement attention when preparing for and conducting an attack.
Another manual entitled "Knife Attacks" contained encouragement for those who might be in doubt or uneasy stabbing someone, stating discomfort at "the thought of plunging a sharp object into another person's flesh" is "never an excuse for abandoning jihad," allegedly reads one passage.
In a hearing in Manhattan Federal Court, Judge Naomi Buchwald noted, that prior to his arrest, Clark on numerous occasions said he was willing to die for the cause of ISIS. Buchwald expressed that Clark seemingly only showed that he "regretted [that] he was caught" and "regretted [that] he is facing a long stretch in jail."
Jonathan Marvinny, Clark's attorney described his client as a disillusioned man in the throes of crippling drug addiction at the time when he admitted his full commitment to the terror group. Marvinny said that Clark was using some 20 bundles of heroin a day along with 3 grams of cocaine during that time.
Clark has since vowed to get off drugs in jail and help de-radicalize the young once he gets out of prison, Marvinny stressed.
"To sit here and say I'm sorry would be a great understatement," Clark said during the trial.
Clark added that he takes "full responsibility" for his actions. After his sentence, he will be facing a lifetime of supervised release by federal authorities.
Clark pledged allegiance to the terrorist group twice: first in July 2019, according to court papers, and then renewed his loyalty following the death of ISIS leader Abu Bakr al-Baghdadi in October 2019. Clark was apprehended in November 2019, according to the Department of Justice.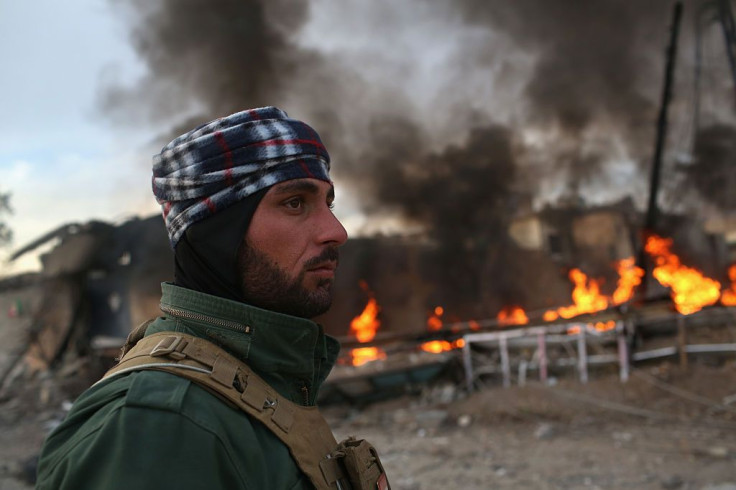 © 2023 Latin Times. All rights reserved. Do not reproduce without permission.