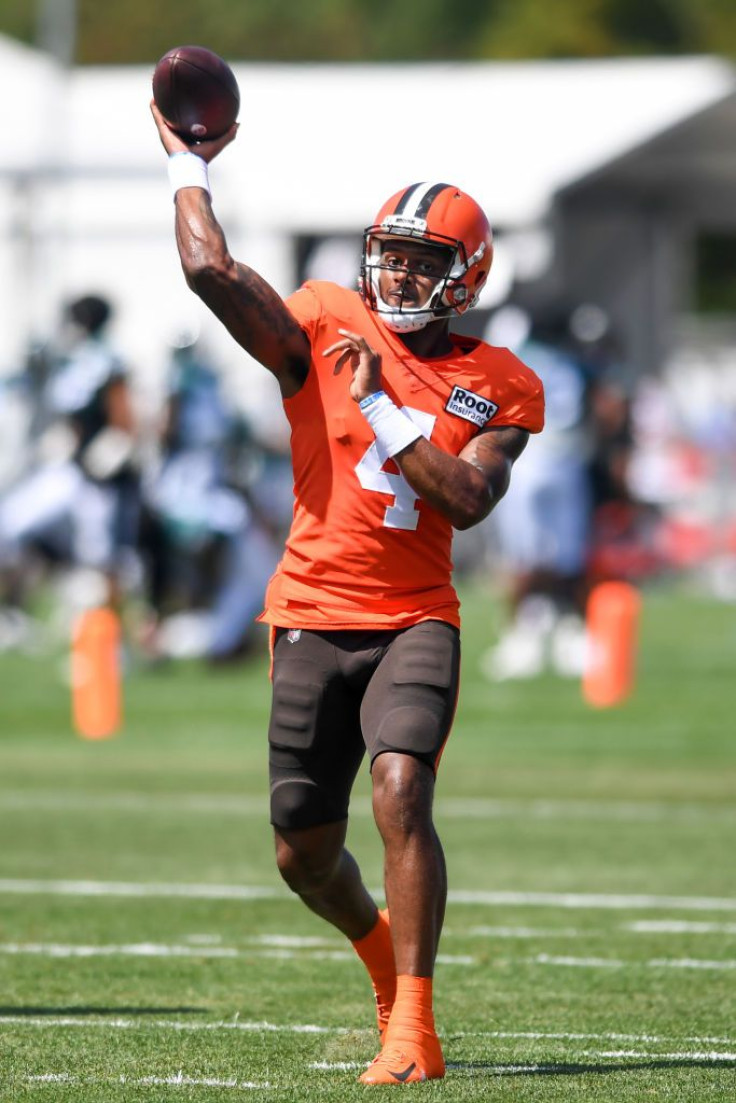 The Cleveland Browns were back on the practice field at Cross Country Mortgage Campus on Wednesday, and so was their franchise quarterback, Deshaun Watson.
The three-time Pro Bowler was eligible to practice this week, despite still serving the 11-game suspension for violating the NFL's personal conduct policy.
Judge Sue L. Robinson delivered a six-game suspension August 1, for the 2017 first round pick of the Houston Texans. However, the decision by Robinson was appealed by the NFL Commissioner Roger Goodell and two days later was extended to 11 games. The suspension took effect Aug. 30 and will come to an end in NFL Week 13.
Watson will make his debut under center for the Browns, in a grudge match with his former team the Houston Texans, Dec. 4.
The suspension was delivered after more than 20 women accused him of sexual assault and sexual misconduct during massage appointments. A Texas grand jury did not indict him on criminal charges earlier this year, and Watson has since reached an agreement to settle 20 of the 24 Civil lawsuits this summer.
Watson has been a star quarterback since his college days at Clemson, where he led the team to a national championship in 2016. After getting drafted in the first round, Watson led the Texans to two consecutive AFC South division titles in 2018 and 2019 and was the NFL's leading passer in 2020. He sat out the entire 2021 season due to disagreements with the Texans' front office and multiple pending sexual-misconduct lawsuits. Watson was eventually traded to the Browns in March 2022.
NFL veteran quarterback Jacoby Brissett stepped in as the Cleveland starter, leading the Browns to a 3-6 record through nine games.
© 2023 Latin Times. All rights reserved. Do not reproduce without permission.