Three people who allegedly killed, dismembered, and dumped the remains of a 20-year-old young man in trash bags in February have been indicted by a special Virginia grand jury on first-degree murder and some 80 other charges.
Twenty-year-old Dylan Whetzel's mangled remains were found on February 1, stuffed into trash bags off Pamunkey and Finney roads in western Spotsylvania. Whetzel was allegedly killed with a gunshot to the head before being dismembered with a Kobalt axe, NBC4 Washington reported.
Bronwyn C. Meeks, 22; Domonic Samuels, 19; and Brennan E. Thomas, 19, have been arrested by the Spotsylvania County Sheriff's Office and are serving prison time in connection with the gruesome murder.
The brutal trio has reportedly been indicted on dozens of charges including first-degree murder, murder by mob, abduction, strangulation, concealing a dead body, three counts of using a firearm in the commission of a felony, twelve counts of shooting during the commission of a felony, and multiple counts of conspiracy, according to True Crime Daily.
The police started looking into the matter after the sheriff's office was notified of a suspicious vehicle abandoned at a property for an extended amount of time. After police made arrangements for the vehicle to be towed, they were contacted by Thomas' grandfather who revealed that he saw his grandson and another young man leaving the woods that night.
He added that he walked into the woods after the men left and saw trash bags with Whetzel's dismembered remains in them, the Free Lance-Star reported. The old man also recalled an off-hand confession of his grandson that told him that he had allegedly shot someone in the head.
After Whetzel's body was found, Thomas was arrested and charged with defilement of a dead human body, conspiracy to defile a dead human body, concealment of a dead body, conspiracy to conceal a dead body, conceal or compound evidence, and conspiracy to conceal or compound evidence.
Meeks and Samuels weere also arrested on the same charges a week later. Special prosecutor David Sands presented text messages between Meeks and Samuels in court that showed their involvement in the crime. Meeks and Samuels were reportedly dating at the time.
Sands also presented video footage of Samuels and Thomas purchasing an axe, believed to have been used for dismembering Whetzel's body, from the Southpoint Walmart.
The investigators are still trying to figure out the motive behind the murder.
The three suspects attended Massaponax High School together at some point, according to the evidence presented in court.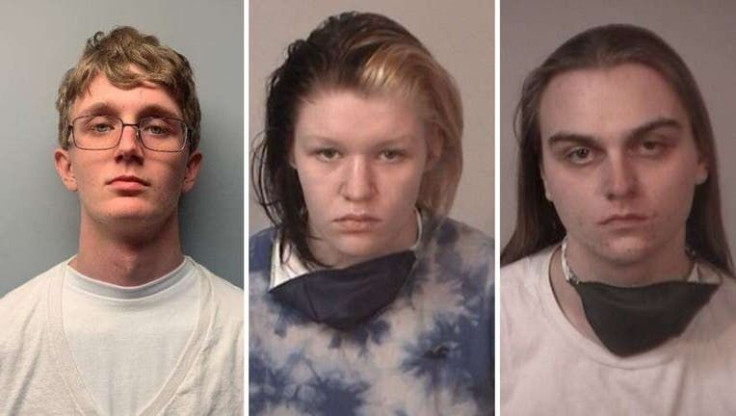 © 2023 Latin Times. All rights reserved. Do not reproduce without permission.