Princess Diana created her legacy in the fashion world but steered away from the iconic brand Chanel. On the other hand, Camille, Duchess of Cornwall, favored the brand. So why do the women in Prince Charles' life had such opposing response to the brand Chanel?
The explanation comes from the high-fashion brand's world-famous logo. Chanel's logo is an opposite-facing interlocking C, which represents the name of the brand's founder, Coco Chanel. Fashion icons always choose Chanel, except for Diana, Princess of Wales.
Princess Diana had worn Chanel before the affair of Prince Charles and Camilla Parker-Bowles exploded. During the early days of Prince Charles and Princess Diana's relationship, the Princess of Wales knew that something was off between her husband and his friend Camilla.
The suspicion was somehow confirmed during their honeymoon, when Princess Diana spotted a pair of cufflinks on Prince Charles' wrist. Prince Charles was proudly wearing on his wrist the recognizable bold interlocking yet opposing Cs.
Princess Diana asked her then husband if the cuffs were from Camilla. The Prince of Wales did not even flinch and without hesitation answered with a yes. "So what's wrong?" Prince Charles asked Princess Diana, according to a secret interview with Princess of Wales.
Meanwhile, Camilla continues to choose Chanel as her go-to brand for important events in her life. The notable Chanel piece that Camilla has kept for over a decade is a pair of cream Chanel-heeled pumps with a distinctive black toe cap. The Duchess of Cornwall has worn the shoes in several events, including in the Most Nobel Order of the Garter Ceremony at St George's Chapel in Windsor in 2018 and the Elephant Family charity also held in the same year.
Camilla's love for Chanel is the reason for Princess Diana's dislike for the brand. The interlocking Cs means Charles and Camilla, which explains Prince Charles dissing at Princess Diana for asking about the cuffs. The double Cs stands for the once illicit relationship of Prince Charles and Camilla.
It also spells out Camilla's sentiment on the pair of Chanel shoes she had been wearing for a decade despite being offered tons of designer shoes. Prince Charles and Camilla got married in 2005, the year the duchess started wearing her Chanel shoes.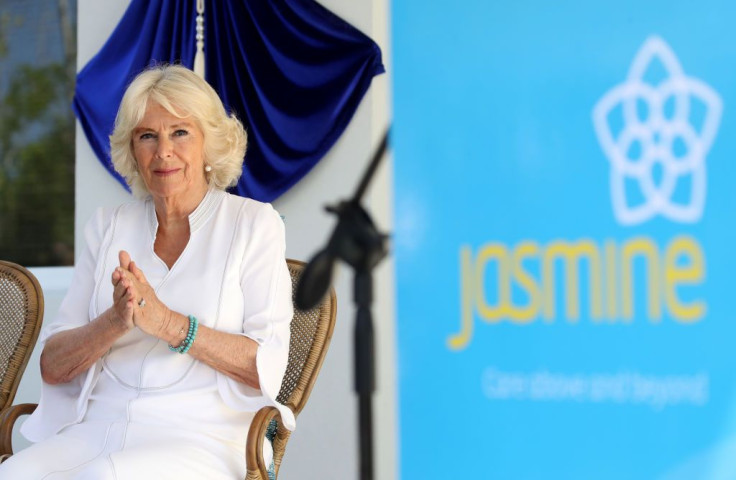 © 2023 Latin Times. All rights reserved. Do not reproduce without permission.