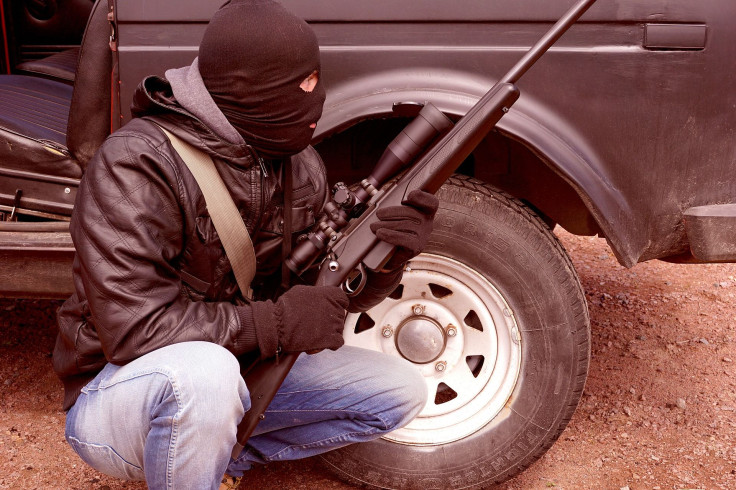 Abdullahi Ahmed Abdullahi, 37, of Edmonton, Alberta, Canada, was sentenced in federal court Monday to 20 years of jail time, followed by 3 years of supervised release. He conspired with others to provide material support to terrorists who are engaged in violent movements such as murder, kidnapping, and maiming of persons in Syria.
The Canadian national and former resident of San Diego, California, supplied both money and personnel to support the violent jihadist activities of the Islamic State of Iraq and al-Sham (ISIS), a foreign terrorist organization.
According to a Department of Justice press release, from November 2013 through March 2014, Abdullahi facilitated, aided, and financially helped six North American nationals in traveling to Syria, where they joined ISIS. These nationals engaged in armed battles to gain control of the territories and civilians within Syria. They included his three cousins from Edmonton, Canada, an 18-year-old cousin from Minneapolis, and a San Diego resident Douglas McAuthur McCain.
According to the U.S. government, all six men died in combat. Abdullahi was imprisoned by Canadian authorities in 2017 and deported to the U.S. two years later. He pleaded guilty to supplying material support to terrorists in 2021. He also confessed to robbing an Edmonton jewelry store in January 2014 to raise funds to finance foreign fighters. Weeks after that robbery, Abdullahi sent money to McCain so he could travel to Syria, DW reported.
ABC News reported that McCain's brother, Marchello McCain, was convicted in 2018 of 10 years in U.S. federal prison. This was for making deceitful statements during several interviews with federal agents from 2014 to 2015, including denying that his brother planned to fight for IS. He informed the FBI that he thought his brother was heading to Turkey to play music and teach English.
Then on Sept. 15, 2017, according to an extradition appeal by the United States, Canadian authorities apprehended Abdullahi. He was jailed in Canadian custody without bail, pending extradition. On Oct. 24, 2019, Canada deported Abdullahi to San Diego to face the material support charges in the indictment. He pleaded guilty to all charges on Dec. 17, 2021.