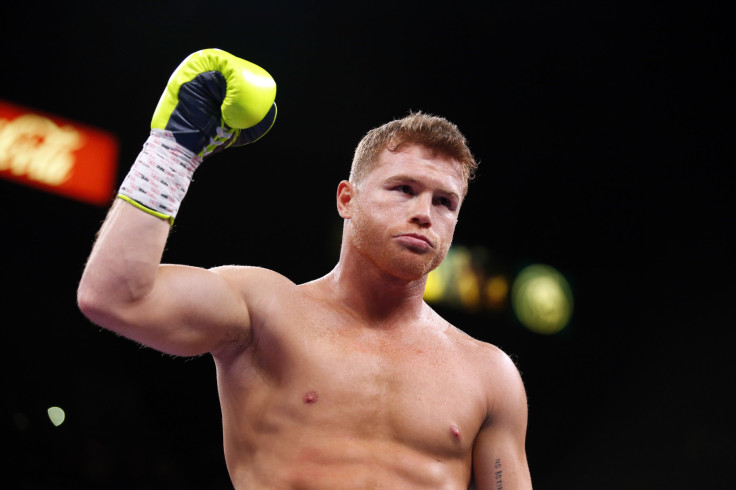 Undisputed super middleweight champion Saúl 'Canelo' Alvarez has issued an apology to Lionel Messi and Argentina for the threat made over social media, earlier this week.
The threat from Canelo was directed at the Argentine soccer star's locker room celebration, after La Albiceleste defeated El Tri, 2- 0, Saturday, at Lusail Stadium.
Alvarez has since apologized, "These last few days I got carried away by the passion and love I feel for my country and made comments that were out of place for which I want to apologize to Messi and the people of Argentina."
At first glance, the controversial moment posted on social media was perceived by the Mexican boxer as disrespectful.
A clip was released over social media demonstrating the moments leading up to the questionable celebration. It shows Messi did not intentionally attempt to disrespect the Mexican player's jersey, or step on it with malicious intent.
Mexico's captain Andres Guardado, 36, jumped in the controversy to defend Messi. "It's a deal with the staff that when it's all sweaty, it gets left on the floor. Be it your jersey or rival," said Guardado, according to a report by The Sun. Guardado, the sixth man ever to play in five different World Cups added, "Canelo doesn't know what a dressing room is...That shirt was mine, I exchanged it with Lío."
Mexico was eliminated from the World Cup tournament despite a 2-1 victory over Saudi Arabia, Wednesday, at Lusail Stadium. Argentina and Poland both advanced from Group C. Argentina finished in first place to set up a match against Australia in their game opener of the knockout rounds.
© 2023 Latin Times. All rights reserved. Do not reproduce without permission.