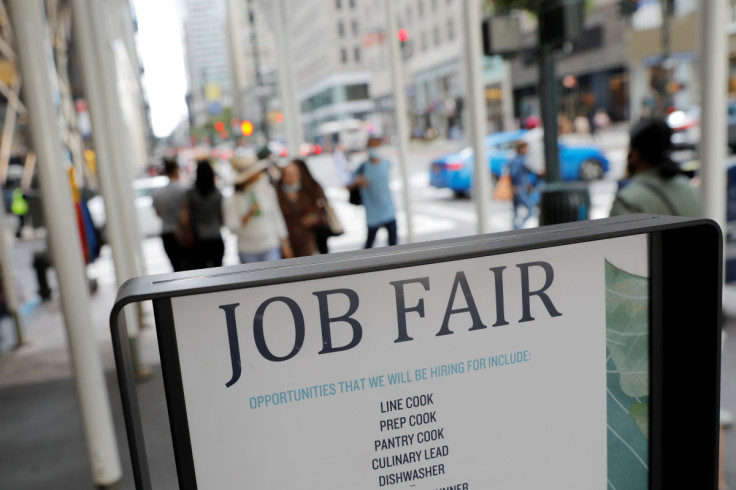 Leaders of New York-based industries asked President Joe Biden's administration and Congressional leaders for additional help and resources so that cities and states can more efficiently handle the influx of migrants and asylum seekers that have arrived in recent months.
In a letter sent by the Partnership for New York, more than 100 executives and representatives from financial, real estate, pharmaceutical, legal and venture capital industries, among others, asked the federal government for additional funding for education, housing and health services to address the needs of more than 100,000 asylum seekers, whose "status is uncertain."
With the signatures of executives such as Albert Bourla, CEO of Pfizer, Robert Bakish, Chairman and CEO of Paramount Global, Jeff T. Blarr, CEO of The Related Companies, Jamie Dimon, Chairman and CEO of JP Morgan Chase, Laurence Fink, CEO of Blackrock, Arvind Krishna, Chairman and CEO of IBM, among others, the Partnership for New York also addresses labor shortages in several areas and says that employers are ready to offer training and jobs to people who receive legal authorization to work in the US.
Alliance members said they support the efforts made by New York Governor Kathy Hochul, who has spearheaded requests for federal aid to address the challenges of serving and providing care for migrants and asylum seekers.
"We write to support the request made by New York Governor Hochul for federal funding for educational, housing, security, and health care services to offset the costs that local and state governments are incurring with limited federal aid," the executives said in the letter to Biden and leaders of Congress.
In response to Hochul's pleas, the Biden administration said the immigration crisis facing New York and other states is the fault of Republicans in Congress.
According to Politico, Homeland Security Secretary Alejandro Mayorkas sent letters to Governor Hochul and New York City Mayor Eric Adams in which he said their governments are not doing enough to address the migrant crisis.
"The structural issues include governance and organization of the migrant operations, including issues of authority, structure, personnel, and information flow," Politico quoted from Mayorkas' letter. "The operational issues include the subjects of data collection, planning, case management, communications, and other aspects of day-to-day operations."
© 2023 Latin Times. All rights reserved. Do not reproduce without permission.