Cardi B has had enough, and she's no longer willing to put up with husband Migos Offset's infidelity issues. The "WAP" rapper decided to plug the pull on their relationship and filed for divorce on Tuesday at an Atlanta courthouse.
While Offset is claimed to have a long-standing history of cheating on his wife, Cardi stuck around the entire time for the sake of their daughter. But, with things looking grim, a source told PEOPLE that Offset was allegedly cheating the entire time, Cardi has decided to let this marriage go.
The hugely popular couple tied the knot in December 2017 and were thick of friends and business partners before. But, their marital bliss was short-lived as Offset's murky sex tape scandal surfaced early in 2018 -- adding fodder to his liaison with a mystery woman.
While the incident strained their marriage, Cardi chose to stand by her man and let the world know that they were equally wrong on different levels. The 28-year-old icon chose to maintain that it was solely her decision to stay as she loved Offset.
Things began to appear shaky towards the end of 2018, and it was certain that this time around, Cardi wasn't afraid of calling it quits. But, Offset pleaded for his wife to not leave via an impassioned post in December, and what followed was a reconciliation in January 2019.
"It's just like — to make things perfect … it takes time," said Cardi in an interview to a media outlet. "You know, f— and hanging out doesn't mean that you guys are on like a perfect note, it takes time. It takes time. And it's a marriage, and there's a child involved and family involved," she added.
The pair made their reunion official at the 2019 Grammys with a much-talked-about lick. Offset and Cardi reportedly touched tongues again at the Billboard Music Awards in May.
2020 seemed like a fresh start, with Cardi announcing her decision to reconcile with her husband via an exclusive story in Vogue.
"Everybody has issues," said Cardi to the outlet. "I believe in forgiveness. I prayed on it. Me and my husband, we prayed on it. We had priests come to us. And we just came to an understanding like, bro, it's really us against the world," she added.
Most recently, Cardi revealed that her marriage to Offset can have "a lot of drama." But is filled with love, passion, trust, and friendship. It's always us against the world.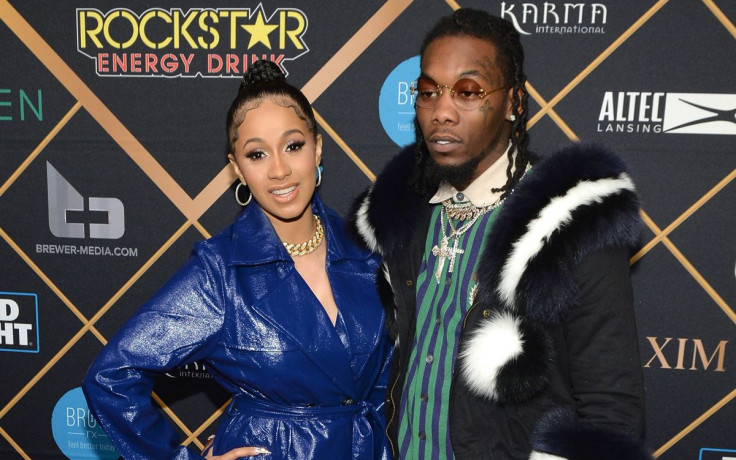 © 2023 Latin Times. All rights reserved. Do not reproduce without permission.