Chris Evans has had an eventful weekend. The 39-year-old actor's nude p*nis leak sent millions of netizens into a tizzy, with Google Trends and Twitter blowing up on Saturday with memes and questions about the "Captain America" star's NSFW pic. Albeit red-faced about the event, Evans took things in his stride and find humor and wisdom in the face of an epic blooper.
"Something happened this weekend?" Evans quipped as he appeared on "The Tamron Hall Show" on Tuesday morning. "It was an interesting weekend full of lessons learned, a lot of teachable moments," Evans said. "It's embarrassing, but you gotta roll with the punches. I have fantastic fans who came to my support," he added.
The weekend post was deleted within moments of it being uploaded, but fans left no moment go wasted in discussing the "hot topic". Evans decided to milk on the buzz and urged fans to vote. "Now that I have your attention, VOTE Nov 3rd," tweeted the actor on Monday.
When quizzed about the tweet on Tuesday show, Evans had a fitting reply – "That's called turning a frown upside down."
What's interesting to note is that Evans has an army of staunch loyalists, who went the extra mile in helping the "Avengers: Endgame" star curb the circulation of his nudes. Scores of fans began to fill up the world wide web with pictures of the actor with his dog, so that the post would appear every time his name was searched.
Colleagues from the industry, such as fellow actor Mark Ruffalo tried to bring in a speck of humor to the otherwise daunting mishap. "Bro, while [President Donald] Trump is in office there is NOTHING you could possibly do to embarrass yourself. See… silver lining," tweeted Ruffalo.
The actor ideally wanted to give fans a peek into a fun game "Heads Up" that he was playing. But, things soon escalated to a whole different level when the video that Evans uploaded gave a peek into what else was on his camera roll -- an X-rated photo.
Scores of Evans' loyalists also pointed out the need for people to respect the actor's privacy. Evans has discussed his battles with anxiety in the past, and fans were concerned that he'd be riled by the incident.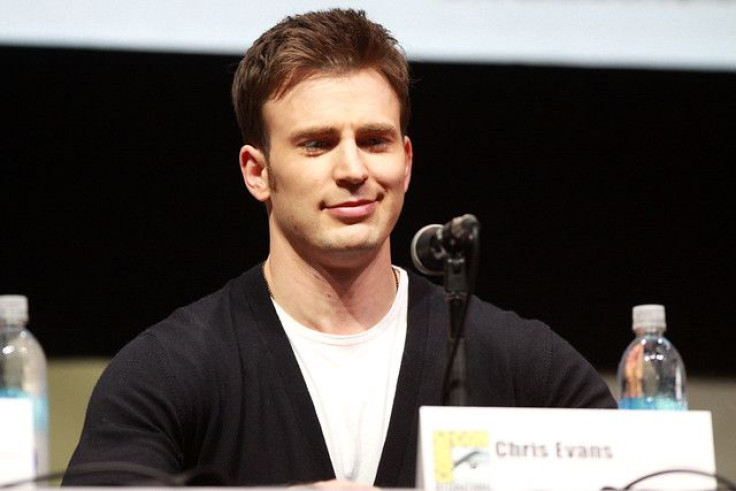 © 2023 Latin Times. All rights reserved. Do not reproduce without permission.