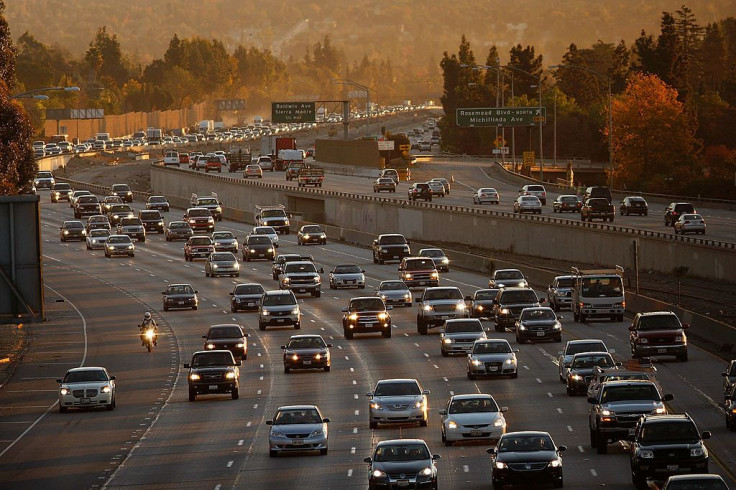 After the rear door of an armored car came open on a Southern California motorway on Friday, showering the pavement with dollars, motorists snatched handfuls of cash.
The California Highway Patrol (CHP) said in a Ladbible report that multiple social media videos show persons on the interstate picking up cash.
According to reports, the armored truck driver attempted to reclaim some of the money from the lanes but then began videotaping individuals.
"This is the most insane thing I've ever seen!" one woman gushed in a smartphone video. She and her fellow drivers parked in the middle of the highway, armfuls of ones and tens in hand. One man appeared to scream "Yo, we going to Sizzler tonight, baby!" as he neared the camera
Given the windfall at his disposal, a trip to a buffet restaurant sounds like a modest goal. Still, it's also possible he said "Caesar's" (as in Caesar's Palace in Las Vegas) rather than "Sizzler."
According to the Associated Press, the armored car was traveling northbound on Interstate 5 from San Diego to the Federal Deposit Insurance Corporation office in Los Angeles when the pile of cash fell out at 9:15 a.m.
CNN said authorities closed the road for two hours after the event. Police arrested two persons on the spot. Around a couple, dozen have already returned the money, according to the California Highway Patrol. "People are bringing in a lot … People got a lot of money," CHP Sgt. Curtis Martin said.
According to KCRA, Martin said he did not have any figures regarding how much money was spilled on the freeway and was taken.
"It's quite a bit," he said. "It's going to take a while to determine the loss."
However, he advised them to return the money to the CHP's Vista office.
"We're not the ones who determine what the consequences are but we can always say that honesty is the best policy," he said. "It will be better than if we have to knock on the door."
In a joint statement obtained by NBC News, CHP thanked those motorists who returned the money. The agency also urged the public to do the right thing and return any money they found on the freeway.
© 2023 Latin Times. All rights reserved. Do not reproduce without permission.