A woman is left heartbroken after her kitten died following a vicious attack from a dog orchestrated by two unidentified men. Lucia Wright of Paisley, Scotland is left grieving following the incident that happened last Apr. 19 at around 9:30 p.m.
The kitten was known as little Humphrey and the 31-year-old planned to take her pet inside. When she went to the back garden, she was surprised to hear her 11-month old kitten screaming, attacked by a dangerous dog outside her home.
Wright shouted at the two men but this hardly stopped them from their evil deeds. Both verbally abused her and ordered the dog to kill the cat. At some point, both ran away but left the dog to continue its assault on the kitten, the Daily Record reported.
"I was extremely distressed so I ran back inside to get my fiancé Jeff," Wright stated. "He came out but the two men had run away and left the dog behind because they could obviously see that it had the kitten in its mouth."
The dog eventually dropped Humphrey and the kitten was eventually brought inside the couple's home. The kitten died a few minutes later.
The police were called to the scene but could initially find nothing. They were called back to the scene about two hours later when a neighbor phones in that the two men returned and were looking for their dog. Four patrol cars from Police Scotland came back to look for them.
Unfortunately, the two men and the dog were nowhere to be found and a search has now been launched. Wright is now concerned that the two men and the dog could be up to something similar, the next victim of which could be another pet or even a child.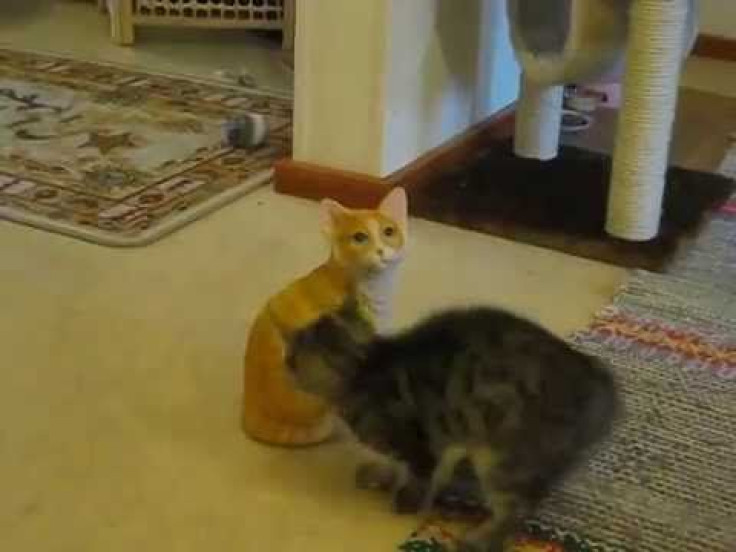 © 2023 Latin Times. All rights reserved. Do not reproduce without permission.