When a sleeping cat opens her eyes, she gets the fright of her life. A snake crawled all over her as she was sleeping.
The cat began to play with it, mistaking it for a cord. She couldn't believe what she saw as she opened her eyes. So when the frightened cat saw a snake so close to her, she ran as fast as she could to save her life.
The video's origins are unknown. But it has gone viral on social media, with users speculating on what could have happened if the cat hadn't opened her eyes in time. Many people were amused by the cat's startled reaction but relieved that she was healthy.
This isn't the first time a cat and a snake have come into contact. A tweet about a pet feline "hanging out" with a snake has sparked concern on the internet, too.
The photos shared by a user called Molly Anne (ditch pony • @molly7anne) show a black snake and a jet black cat cuddling and basking together without harming each other. Molly captioned the photos, saying that she still finds her cat hanging out with the snake because the two are well-bonded and enjoy sharing a room.
With over 100k retweets and 597.7k shares, the image captivated Twitter users, prompting a flurry of feedback from people who were taken aback by the "unimaginable" friendship.
"Ricky (the cat) was a roadside rescue found shortly after Halloween. He is only ever outside with me. I looked up from a book to see this a couple of feet away. He is a good boy. He doesn't kill birds. We are a strict respect nature household. Thanks, witches," Molly explained in another tweet.
Cats are notorious for being moody and exhibiting erratic behavior. However, they are still one of the cutest pets available. India.com said a video of a cat enjoying a fun and chill spa day with its owner went viral on social media a few days ago, too. Chase, the cat, is seen lying on the bed with its cat daddy with sliced cucumbers put over their eyes in the viral video.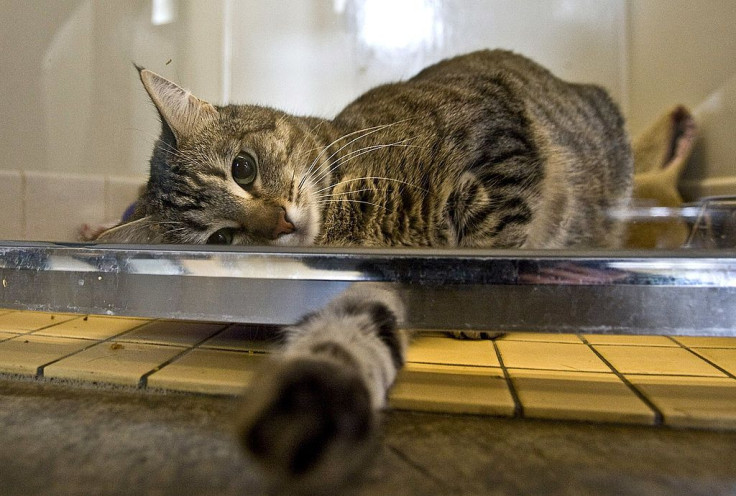 © 2023 Latin Times. All rights reserved. Do not reproduce without permission.