CCTV surveillance footage reportedly captured a woman in Colombia being cornered and viciously attacked by a pit bull inside an elevator of an apartment complex in Cúcuta, Colombia.
The frightening incident reportedly happened last Thursday, March 17, as the 25-year-old victim arrived home at the fifth-floor apartment she shares with three other people. At her flat, the dog, which belonged to another resident in the apartment, was in her room when it began to attack her as she was tying her shoelaces, New York Post reported.
As the dog viciously mauled her, she attempted to crawl to the door and go out into the hallway, hoping that she could call for help from her neighbors. However, when the dog pounced on her, she realized that if she stayed on the fifth floor, no one was going to rescue her. She quickly rushed into the elevator to escape, the Daily Mail reported.
Residents of the apartment complex were reportedly panicked by the sounds of the woman's screams echoing through the residential complex. They only realized the source of the screams when the elevator doors opened and they saw a pit bull attacking the victim inside the lift. However, the dog seemingly ceased mauling the woman after the elevator reached the first floor.
The frightening CCTV footage shows the woman in the clutches of the animal and desperately trying to fight off the dog in the cramped elevator. In the video, she can be seen attempting to push the dog away as it continues to bite her in the neck, legs, and arms. Despite being ferociously mauled, the woman still managed to reach up with her bloodied hand to press the elevator's buttons.
The victim was subsequently helped by guards at the complex was rushed to Erasmo Meoz University Hospital with serious injuries, particularly to her fingers.
"She has fractures in two fingers of her right hand, a phalanx on her left," a police spokesperson said. "She is still hospitalized and pending transfer to a clinic for a medical procedure.
Some residents at the apartment complex revealed that the dog had never shown aggression to anyone before the incident. However, they added that the owners always took him out for walks wearing a muzzle.
Following the attack, the four-year-old pit bull was seized by local authorities and will be held for 10 days for behavioral analysis.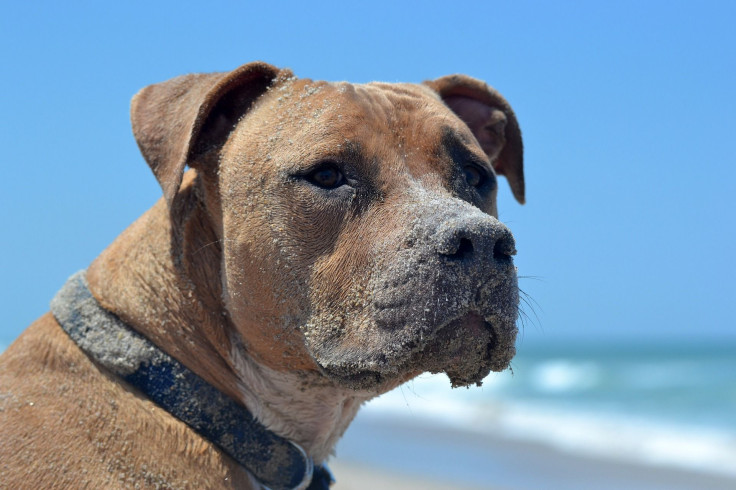 © 2023 Latin Times. All rights reserved. Do not reproduce without permission.