A man discovered his girlfriend was cheating after the man she hooked up with left a cunning note for her boyfriend in an unlikely location.
Netizens 'commended' the unknown man for his honesty after discovering the woman was in a relationship after spending the night together.
But it wasn't just his honesty that had people talking; it was also the way he made sure his boyfriend found out.
The man supposedly decided to compose a note and tape it behind the toilet seat. It would be impossible for the girlfriend to discover it before her boyfriend did.
"This chick just told me she has a boyfriend the morning after," the guy wrote.
"Sorry to tell you like this, but I'd want to know if I was you. Sorry, bro," the person added.
According to an online tabloid, a man purporting to be the boyfriend originally posted a picture of the note on Twitter. His caption was: "My girl cheated on me while I was out of town and the guy left me this note under the toilet seat."
The now-deleted post was re-posted on TikTok, where it quickly became popular.
One person said: "Under the toilet seat real smart."
Another person was inspired to cause chaos. The netizen said: 'I'm going to do this at my mate's house and watch the fireworks."
Someone else called the man a "real one" for his honesty, writing: "He's a real one for telling him like that."
Meanwhile, an online tabloid said one woman shockingly discovered that her partner had installed a concealed camera in their home behind her back.
The camera, which she claims was disguised as a smoke alarm, left the wife "sickened" and disgusted. She's now unclear if she can forgive her husband for betraying her in this way.
She posted the story on Reddit's Relationship Advice forum in the hopes of getting some much-needed feedback.
Her husband was concerned that she was cheating on him, but she confesses she could never do something like that since her "guilty conscience is just too great."
She claims her partner questioned her about it, she corrected him, and they thought it was over - until a random Amazon box arrived at their house.
"I didn't open it, but we had no scheduled deliveries from Amazon and we share an account, so I thought that was weird," she wrote on Reddit.
"All of a sudden there was a smoke alarm just about above the toilet in the bathroom and I mentioned it to him and he said yeah and just shrugged it off, acting as normal as usual. I thought it was weird but went about my business.
"Well, me not being an idiot, did a little digging and found out it's a hidden camera disguised as a smoke alarm. I'm sickened and disgusted, I confront him and he says he had to know if I was cheating, and thought this was the way."
She goes on to say that the camera only has a few records, but that doesn't make her feel any better about the situation.
Hundreds of individuals have commented on the page, expressing their opinions on the subject.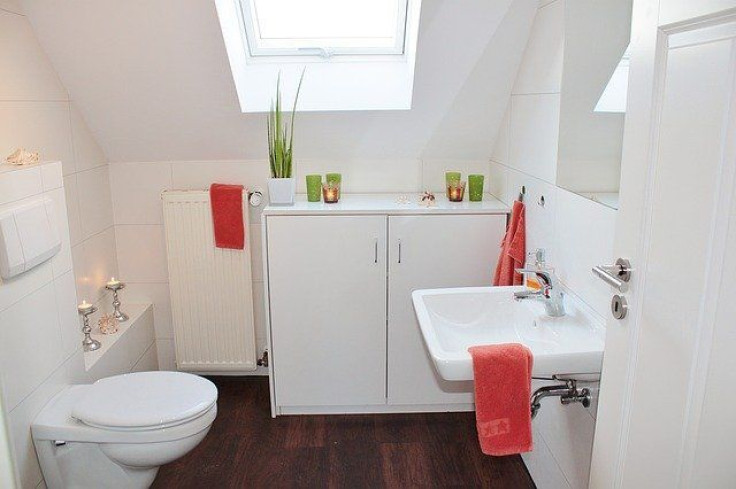 © 2023 Latin Times. All rights reserved. Do not reproduce without permission.