A chef has been accused of stabbing a waiter to death after a customer requested a change to his order in Andheri, Mumbai, India on Friday, July 22.
The accused, Madhav Mandal, a 27-year-old chef at a three-star hotel in Andheri East, Mumbai, reportedly felt angry after the 42-year-old waiter, Jagdish Jalal, informed him that a customer wanted to change his order. This led to a heated argument between the chef and the waiter. The following morning, Mandal allegedly rushed into the kitchen, returned with a knife, and stabbed Jalal to death, the Times Of India reported.
Mandal and Jalal had been working together at the hotel for over a year. The duo got into a scuffle regarding the order at around 1 a.m on Friday, July 22. However, their workmates immediately intervened, pacified them, and resolved their misunderstanding.
The next day, the duo burst into a similar argument over the events of the previous night. As their confrontation escaleted, Mandal reportedly grabbed a knife, and in a fit of rage, stabbed Jalal in the chest. Jalal, who suffered grievous injuries in the attack, died at the scene.
After stabbing Jalal, the accused Mandal waited for the police at the hotel so that he could surrender. He was taken into custody and has been booked for murder under Section 302 of the Indian Penal Code, Times Now reported.
According to the hotel staff, this is the first time the accused and the victim had a serious fight since they started working together. During the interrogation, the accused told the police that he stabbed Jalal to death after he was left overwhelmed and lost his temper.
In a similar but unrelated incident, a Spanish waiter allegedly stabbed a British customer after the patron complained about the steak that was served to his wife at a restaurant on the Balearic island, Spain in August 2021, Latin Times reported.
The incident reportedly happened at a restaurant in Can Picafort, known as Don Denis, in the northeast portion of the island.
According to witnesses, the tourist got "very aggressive" because his partner ordered a rib steak, and he didn't like the way it was served. In a fit of rage, he reportedly charged at a waiter with a knife. During their struggle, both suffered stab wounds all over their body. The tourist, who suffered major blood loss, was stabilized at the scene by emergency responders and was rushed to the Son Espases Hospital in Palma for treatment.
"The tourist was hurt the worst and there was a lot of blood. My waiter assures me he didn't have a knife," Jaime Soberats, Don Denis' manager, said.
Can Picafort is considered to be a great and popular resort and is located just a short drive from the popular British town of Puerto Alcudia.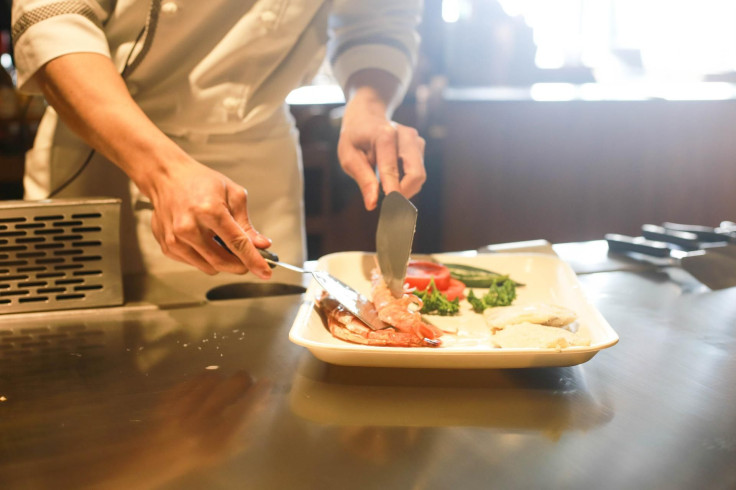 © 2023 Latin Times. All rights reserved. Do not reproduce without permission.