Chinese authorities have arrested a constitutional lawyer for speaking against the government and criticizing its efforts to fight the COVID-19 pandemic and suppression of free speech.
The 43-year-old lawyer, Zhang Xuezhong, posted an open letter on social media platform WeChat.
In his letter, he mentioned that China's absence of nonstate media and its efforts to prevent medical experts from advising the public indicates that "the government's long-term tight control society and people has almost completely destroyed the organization and self-help capabilities of Chinese society."
The letter addressed to the National People's Congress (NPC), denounced the "backward" Chinese government's efforts and said that the COVID-19 outbreak and global spread is an illustration of the problem that exists in the administration.
He criticized the curb on freedom on speech in China as well and said that the best way for people to fight for freedom of expression is by speaking as if they already have it. The letter was circulated online and soon became viral. The next day of posting the letter, the police arrested him at his house in Shanghai.
This is not the first time that someone has been arrested over their speech concerning the COVID-19 outbreak in China and the criticism of China's policies and diminishing freedom of speech.
So far, hundreds of people of the different professions – including doctors, lawyers and journalists – have been arrested in China for speaking about the coronavirus. Zhang's arrest is yet another example of China's non-tolerance toward dissidents.
According to a report, between January 1 and April 4, more than 500 people have been arrested and charged for merely speaking about the virus in China.
Doctors have been at the receiving end of the wrath too and all they did was try and raise a warning about the possible threat posed by coronavirus during the early days of the outbreak in Wuhan.
The coronavirus pandemic originated in Wuhan, China and has so far affected more than four and a half million people across the globe. The novel coronavirus has led to the deaths of more than 295,000 people globally.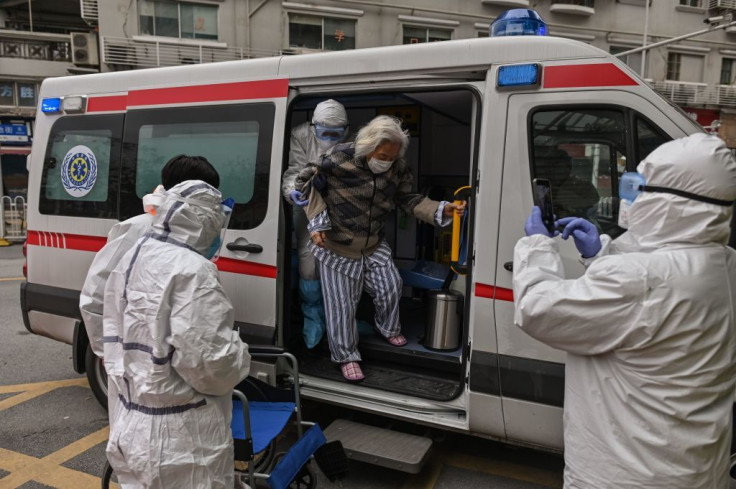 © 2023 Latin Times. All rights reserved. Do not reproduce without permission.