The Chinese electric vehicle (EV) company BYD has announced its plans to start selling its car to Mexico starting in 2023, as the world's largest EV maker by sales plans to expand its market share around the world within the highly-competitive industry.
BYD has outlined its plans to sell its popular Tang sports utility vehicle (SUV) and Han sedan through eight dealerships in Mexico starting in 2023, with the hope of selling 10,000 cars in 2023 and somewhere between 20,000 and 30,000 vehicles by 2024, according to Reuters.
The electric vehicle company, which is partially owned by billionaire Warren Buffet's Berkshire Hathaway, also hopes that their expansion to Mexico will allow them to claim a 10% market share of the cars sold in the country.
The Chinese company, opened in 1995 by entrepreneur Wang Chuanfu, made headlines months ago after overtaking Tesla's pure sales number in the first half of 2022 by over 80,000 units, with a sales growth of 315% compared to Tesla's 46% growth, Al-Jazeera reported.
Many of its buyers have pointed out its affordability compared to its Tesla counterparts, which the company's country head Zhou Zou promised will remain true as they plan to roll out the vehicles to Mexico next year. One of its Han sedans, for example, costs $18,000 less than the entry-level Tesla Model Y counterpart.
"We are the brand for everybody," he said. Zou has also expressed hope that, as many states in the U.S. move towards electric vehicles, that Mexico will soon follow with policies that reflect that shifting needs.
Mexico has become a tough market to crack for EVs, with only 4.5% of the cars sold in the first eight months of the year being a hybrid or electric. The government has responded to these low sales by announcing plans to cut sales taxes and import tariffs, hoping that 50% of the production of electric vehicles in the country would become electric by 2030.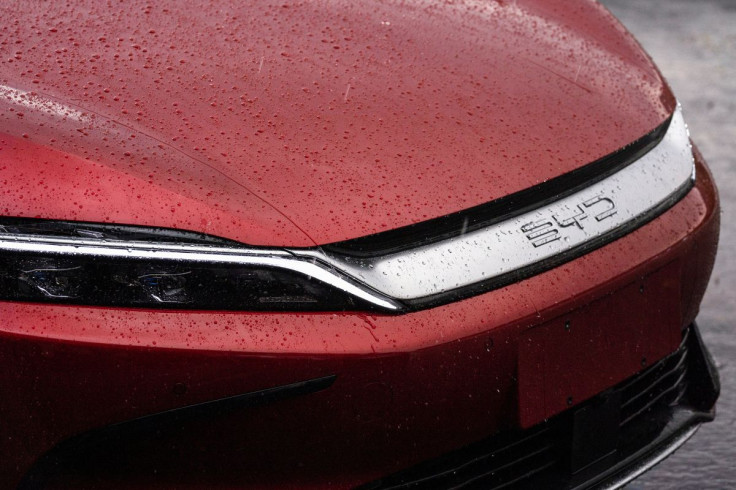 © 2023 Latin Times. All rights reserved. Do not reproduce without permission.