After winning his first Olympic gold in the figure skating men's individual event for the United States, Nathan Chen has been branded a "traitor" on Weibo, China's equivalent of Twitter.
Weibo told the three-time world champion to "get out of China." Chen was "too white" and "Americanized," they claimed. Furthermore, people on the platform compiled a long list of occasions where they believed Chen's acts were "insulting" to China.
According to The New York Post, the Chinese figure skater, who was born and raised in the United States, previously declined to appear in Chinese interviews, claiming he couldn't speak Mandarin fluently.
Following his victory last week, Chen was accused by Chinese citizens of "insulting" China in an interview last year. He backed fellow American ice dancer Evan Bates, who criticized China's human rights record.
"It's terrible - it's awful," Bates said when asked about China's treatment of the Uyghurs and other Muslim minority groups, according to Reuters.
He said he has no difficulty speaking for the athletes when he said that what's going on there is terrible.
"We're human beings too and when we read and hear the things that are happening there, we absolutely hate that. We hate what's going on there," Bates added.
Chen agreed with what Evan said in response to Bates' comments.
"I think that for a greater change to occur, there must be power that is beyond the Olympics. It has to be changed at a remarkable scale," Chen added.
Chen's first Olympic appearance in 2018 to a song from the movie 'Mao's Last Dance,' based on the concept of a Chinese dancer's departure to the United States as a young cultural exchange student. According to Meaww, the performance was among the examples listed by Weibo users as hurting China.
On the other hand, Chen declared before playing the "wonderful" song that he had no prior knowledge of the film. He also claimed that his choreographer chose the tune.
Meanwhile, Sky News said netizens on the same social media platform ridiculed figure skater Zhu Yi last week after falling on the ice 20 seconds into her program and finishing last for Team China in her Winter Olympics debut.
The hashtag "Zhu Yi has fallen" went viral on Weibo, China's Twitter-like social media network, reaching over 230 million views in just a few hours before being restricted.
The 19-year-old was born and reared in the United States, but she chose to represent China and gave up her American passport.
Her nomination for the Games had previously sparked debate after she was chosen ahead of a Chinese-born competitor.
Despite all the hate he's getting, he chose to ignore the noise and instead focused on thanking his mom for everything.
Applauding his mother, Chen felt emotional thinking about how "tirelessly she supported (him) in (his) skating career."
"Without her support, I never would have made it to where I am now," Chen expressed.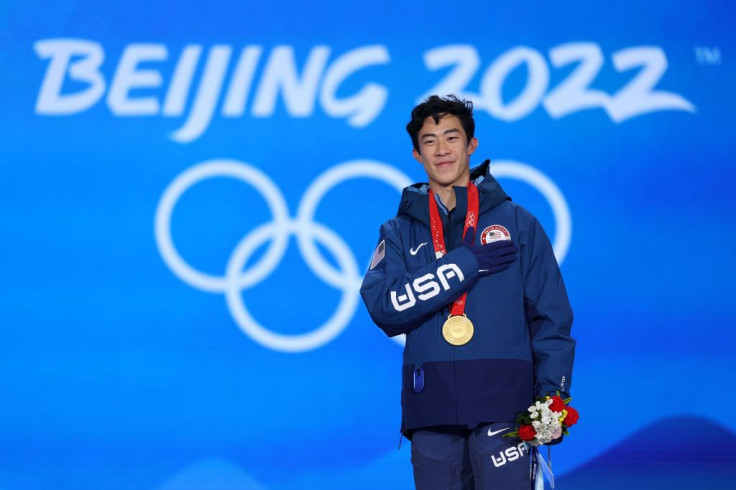 © 2023 Latin Times. All rights reserved. Do not reproduce without permission.