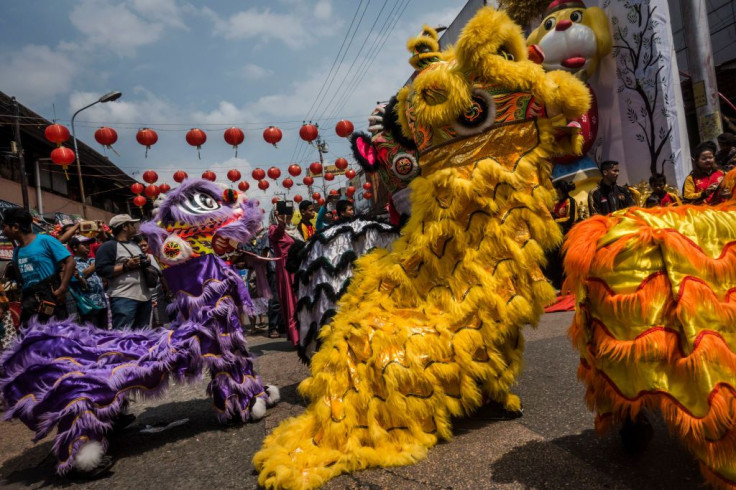 Anticipating how the New Year will pan out for you? The Chinese horoscope brings with it cartloads of surprises in store for every zodiac. But, the underlying message is to be discerning and trust your instincts irrespective of what life throws at you. Read on to find out what to expect…
1) Rat Horoscope 2020
Do you belong to the Rat zodiac? If yes, expect sunny days ahead! As per the Chinese horoscope; one can expect a series of lucrative opportunities coming their way from mysterious sources this year. Want more success? You'll find it. Want love? Let it find you. Expect growth and progress as a part of your life this year. Mammoth success is also on the cards. The year belongs to the rats.
2) Ox horoscope 2020
The Ox zodiac may not have it as easy as the rats in 2020. If you're going the extra mile to rake in extra money, ensure your health doesn't get neglected in the process. Pay heed to your emotional well-being, without which you will begin to question a lot of things. Putting new projects on hold during the year is best recommended. A discerning mind is a must, this year.
3) Tiger Horoscope 2020
Tigers have much to be happy about in the year 2020. But, while you may have a lucky streak every now and then; do keep in mind that nothing beats hard work and diligence in the long run. Pay close attention to deadlines—they're there for a reason. Adopt a positive approach to tackle some of life's endless tricks.
4) Rabbit Horoscope 2020
Rabbit zodiac, please take it easy! Sometimes, no matter how badly you wish that things were different, things will be beyond your control. Center your focus around good health. It's always a good idea to get back to working out regularly or signing up for a course. On the romance front, it is ideal to talk it out with your partner during times of distress.
5) Dragon Horoscope 2020
The dragons will enjoy a terrific professional life. Things will be smooth sailing on the personal front as well. You might bump into interesting people who will amp up your personal life.
6) Snake Horoscope 2020
Snakes don't have much to worry—except for health. Do ensure that you take the time out to relax, rejuvenate and eat healthy. The year is also a great time to find true love. Some of you may end up finding your soul mate this year. Married couples will have to invest in extra time to ensure things stay afloat.
7) Horse Horoscope 2020
The year promises to offer new opportunities and fruitful openings. Remember, it is important to explore different avenues with an open mind. The more risks you take, the better you'll grow.
8) Sheep Horoscope 2020
Get ready to accept changes and the many curveballs that life throws at each one of us. A positive approach is all you'll need to get in tune with the abundance that the universe has for you in areas of relationships, career and day-to-day living. A change of job is highly predicted. Married Sheep enjoy more love and harmony. This year is also a great time to review existing relationships and make amends to old, abandoned ones.
9) Monkey Horoscope 2020
You will find yourself in sync with a lot of things. The year spells great news to those looking at ways to further their career. Financially, the year will be profitable. The year is also a great one to socialize and network. You might find yourself in the company of the right people.
10) Rooster Horoscope
This is going to be a very prosperous year, provided you use your discretion while making decisions. Saving is a must as unforeseen expenditure is on the cards. You will also have to exercise caution while dealing with family and friends. Ensure you invest enough thought into a lot of things—especially at the workplace. You cannot afford to be reckless this year.
11) Dog Horoscope
The year 2020 will be fuss-free. Hence, needless to say, it is totally how you use this peaceful phase to your advantage and do your best. A holiday with your partner is indicated. Enjoy the little things in life. On the work front, you can expect promotions, as well as a strong inflow of money. What's more, you will attract a lot of opportunities. But, what you make of it is entirely up to you.
12) Pig Horoscope
If you like staying low-key without any frills, this average year could actually be something you'd cherish. You will thrive professional as Career will be the highlight of your life. Trust your instincts while making tough choices. Make health a priority, without which, you will attract minor setbacks.
© 2023 Latin Times. All rights reserved. Do not reproduce without permission.