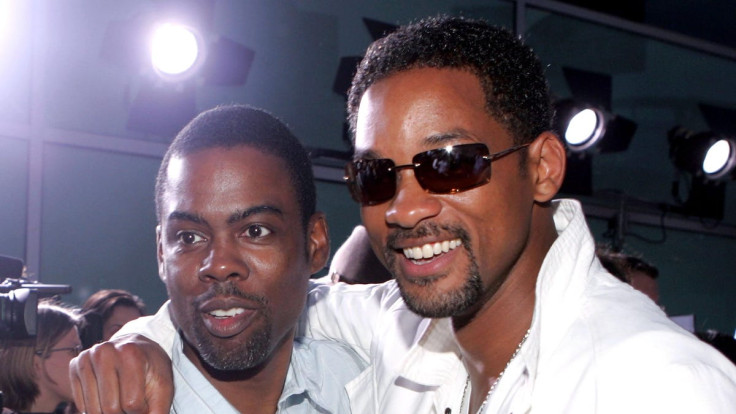 Many people in the live audience and viewers at home who watched the 2022 Oscars ceremony on television initially believed Will Smith's slap of Chris Rock to be a joke before realizing, to their dismay, that it wasn't.
Rock finally retaliated on Saturday with a flurry of brutal jabs at Smith and his wife, Jada Pinkett Smith.
He brought up allegations of infidelity in their marriage and repeatedly called his Oscar-winning adversary a "b—" after remaining silent about the incident during his concert tour last year and declining numerous interview requests.
Rock's Netflix special "Selective Outrage," live-streamed worldwide from Baltimore's Hippodrome Theatre, featured the humorous slapback.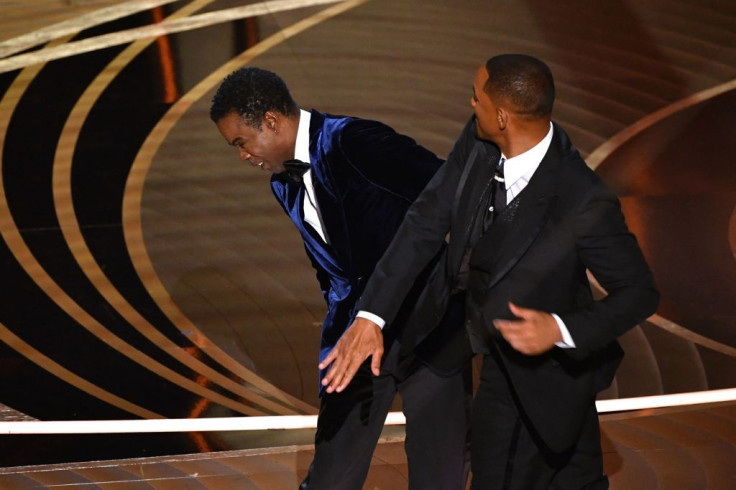 Rock, who is also a great actor, beat Smith at the Academy Awards harder than the actor beat that alien in his popular action film from 1996, reports New York Post.
"And who'd he hit? Me! A [N-word] he knows he could beat. That is some b—h-ass s–t."
He joked about the pain: "It still hurts! I got 'Summertime' ringin' in my ear!"
"Right now we live in a world where the emergency room is filled with motherf—ers with paper cuts," he said.
"You will never see me on Oprah or Gayle crying. You will never see it. Never gonna happen. 'I couldn't believe it! And I loved 'Men in Black'!'," Rock mockingly said. "No! F–k that s–t. I took that hit like Pacquiao!"
Rock's final ten minutes were dedicated to the Smith scandal, but the first hour brilliantly tore into sensitive subjects like performative wokeness and Meghan Markle.
The joke skillfully dissected Prince Harry's wife's never-ending indignation over the purported racism of the British royal family.
"It's the royal family!," he said. "You didn't Google these motherf—-ers? What the f–k is she talking about 'She didn't know'?!"
He went on: "That's like marrying into the Budweiser family and going, 'They drink a lot.'"
Regarding claims that a specific member of the royal family asked about the appearance of Markle's first child, Archie, Rock maintained, "That's not racist. "Because even black people wanna know how brown the baby is gonna be!" the speaker said.
Some of Rock's most savage—and brilliant—work focused on what he called "selective outrage," or society's propensity to single out certain people for being approximately equally guilty as others.
Rock's targets are linked by what he views as hypocrisy, regardless of the severity of their actions (blindly marrying into a monarchy is significantly less destructive than trying to overthrow the government).
"Everybody knows I had nothing to do with that s–t," he said.
Rock believed that Smith's misplaced rage over his wife's relationship with musician August Alsina and the embarrassment of it becoming known to the public was the root of the slap.
"For people that don't know — everybody knows! — his wife was f–king her son's friend, OK?," he said.
"Now, I normally would not talk about this s–t, but for some reason, these [N-word] put that s–t on the internet! I had no idea why two talented people would do something that f–king low-down!"
"I didn't have any entanglements," Rock says, nodding to the phrase Pinkett Smith used to describe her relationship with the singer, reports Vogue.
"One person does something, they get canceled. Another person does the exact same thing, nothing," he said.
He's enraged by "the kind of people who play Michael Jackson songs but won't play R. Kelly. Same crime — one of 'em's just got better songs."
Rock is tired of corporate brands adopting fake positions on important topics to appear progressive.
He claimed to have seen a sign protesting racism and intolerance at the Lululemon athletic wear shop.
"Who gives a f–k?," he said. "You're just selling yoga pants!"
The fantastic special, which aired just over a week before the 2023 Oscars telecast and almost a year after the slap, was a huge victory for the incredibly gifted Rock. He is without a doubt the winner in this Celebrity fight.
Additionally, it served as a somber warning that next week's award show will be three hours of boredom and tedium in contrast to the 60 exhilarating minutes of fearlessness and fire that this truth-telling comedian provided.
© 2023 Latin Times. All rights reserved. Do not reproduce without permission.