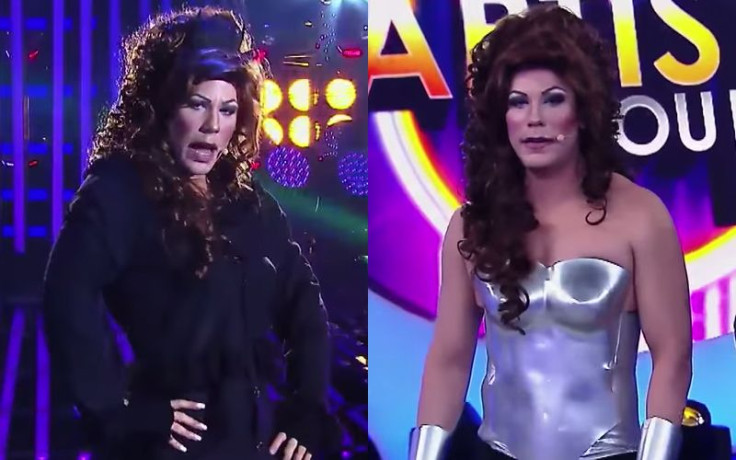 Christian Chávez is the former RBD band member that has been mostly known for his scandals than his talent in recent years. The 31-year-old singer is currently in Brazil where he is part of the reality show "Esse Artista Sou Eu" where celebrities parody other celebrities. During a recent episode the controversial personality was assigned to dress in drag and imitate Thalia. The telenovela queen is a grand celebrity in the South American country thanks to her Mexican soaps like "María Mercedes," "Mari Mar" and "María La Del Barrio." It was the latter's theme song that Chávez chose to sing, passing out flowers, in curly hair and the signature crown.
Sorry to say but Chávez makes a hideous woman! The make up was really bad and there was no charm to his presentation. The vocals were completely off and it just seemed like the number was done last minute. During the middle of the presentation, Chávez has a change of outfit and wears another signature Thalía outfit. A silver bodice that looked like it was made of steel to perform "Piel Morena." During the bit he also slipped on stilettos that he looked extremely comfortable walking in despite their height. It has been rumored that Chávez loves to dress in drag and pictures are roaming around the internet where you can see the actor in some of his outfits. Watch Christian Chávez as Thalía down below, but be warned that you might throw up!
© 2023 Latin Times. All rights reserved. Do not reproduce without permission.